DANONE
Industry, Energy and Transport
Quel est le point commun entre un yaourt Activia, une bouteille d'Evian, un petit pot Blédina et une bouteille Fortimel ? Toutes ces marques font partie du groupe Danone !
Nous sommes l'un des leaders mondiaux de l'agro-alimentaire qui a centré son activité autour de quatre pôles : Produits Laitiers Frais (Activia, Danette, Actimel, Alpro, etc.), Eaux (Evian, Badoit, Volvic, Salvetat) Nutrition Médicale (Fortimel, etc.), et Nutrition Infantile (Blédina, Gallia).
A travers son message « One Planet, One Health », Danone s'engage à apporter la santé par l'alimentation au plus grand nombre. Notre principal objectif est de mener une révolution visant à favoriser des habitudes de consommation et de production plus saines et plus durables. Afin d'en savoir plus sur
Danone, n'hésitez pas à nous suivre sur les réseaux sociaux !
Rendez-vous sur notre page Facebook DanoneCareers et sur notre page Jobteaser : vous y trouverez des vidéos de nos collaborateurs et de nos métiers, nos implantations en France et des news sur la vie chez Danone.
Chiffres clés :
-> Création : 1966
-> Secteur d'activité :Agro-alimentaire
-> Dans le monde :
Chiffres d'affaires de 20,9 milliards d'euros
Effectif : 102 401 personnes
Implantations : 167 sites de production
Présence commerciale dans plus de 130 pays.
En France, nous réalisons 10% du CA mondial, grâce à nos 8000 collaborateurs répartis sur tout le territoire, entre nos sièges à Paris & Lyon et nos sites de production en province.

« ONE PLANET, ONE HEALTH », ça vous parle ? C'est notre mission d'entreprise chez Danone, mais c'est surtout un appel à rejoindre notre mouvemewnt, celui d'une Révolution de l'Alimentation !

Ce forum est l'occasion pour vous d'échanger avec des alumni, des recruteurs, et des managers sur notre mission, mais également sur nos métiers et nos opportunités de carrière.

Profils recherchés Vous avez envie de participer à la Révolution de l'Alimentation ? C'est vous que nous cherchons !

Au-delà de votre diplôme, nous recherchons des étudiants et jeunes diplômés animés par ce projet d'entreprise et de société.

Si vous êtes passionné(e), curieux(se), engagé(e), sérieux(se) mais sans vous prendre au sérieux, vous pouvez vous arrêter sur notre stand !

Retrouvez Danone au Forum Sciences Po Entreprises vendredi 29 septembre 2017 à la Maison de la Chimie
Opportunités & missions pour nos étudiants
Emplois proposés :
Notre 1ère source de recrutement pour les postes de Jeunes Diplômés est notre vivier de stagiaires et alternants ! (à plus de 60%). Donc, si vous voulez devenir l'un des 200 Juniors recrutés chaque année en France, commencez votre aventure Danone par une mission de stage ou d'alternance !
Stages/Alternances proposés :
Plus de 500 missions sont à pourvoir chaque année en stage (fin d'études ou année de césure) ou alternance sur l'ensemble de nos métiers et de nos sites en France.
Le Saviez-vous ? Danone a été élue n°1 des entreprises au classement Happy Trainee 2016-2017 !
Perspectives à l'international :
Vous souhaitez développer vos compétences à l'international tout en découvrant une autre culture ? C'est possible chez Danone grâce à nos offres de VIE (nous en recrutons une trentaine par an, sur tous les métiers).
Pour les opportunités de stage à l'étranger, nous vous conseillons plutôt d'aller directement sur le site carrière des pays qui vous intéressent.

Procédures de recrutement :
Si vous recherchez un stage, une alternance, ou un emploi, le processus de recrutement comporte deux étapes : un entretien avec l'équipe RH, et un second avec votre futur manage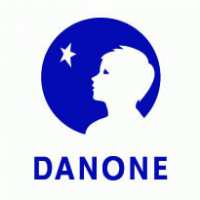 Contact details
17 boulevard Haussman
75009 Paris, France
Website
| | |
| --- | --- |
| Facebook | |
| Twitter | |
Our offers on the network
Back
20.11.2018
Alice Koskas graduated from the Master of Finance and Strategy (School of Management and Innovation) in 2009 and is now Merchandising director for fashion accessories at Hermès. During her third year abroad studying at Fudan University in China, she encountered the world of art and design. From there, driven by both Sciences Po's values and her taste for art, crafts and commerce, it was only natural that she should join Hermès, where the corporate culture is focused on people, creativity and freedom of initiative.
29.01.2019
In 2018, out of 25 internships offered worldwide for their Summer programme, 15 Sciences Po students had the great opportunity to travel the world and work for the WFP. In January 2019, a new WFP Summer internship programme is launched: will you be part of it?
Read more news