CREDIT AGRICOLE SA
Banking, Finance, Insurance
Crédit Agricole CIB est la banque de financement & d'investissement du Groupe Crédit Agricole, 13e groupe bancaire mondial par les fonds propres Tier 1 (The Banker, juillet 2018).
CACIB propose à ses clients une gamme étendue de produits & services dans les métiers de la banque de marchés, de la banque d'investissement, des financements structurés & de la banque commerciale.
La Banque accompagne les clients sur les grands marchés internationaux grâce à son réseau mondial dans les principaux pays d'Europe, des Amériques, d'Asie-Pacifique & du Moyen-Orient.
Les fonctions support (IT, Opéra tions, Risques, Conformité, Inspection Générale, Finance & Juridique) sont les partenaires indispensables de notre performance. La collaboration entre nos différents métiers permet à chacun de participer au développement de nos activités.
Du Front Office aux fonctions d'aide à la performance, CACIB regroupe tous les savoir-faire d'une banque de financement et d'investissement à dimension internationale.
Opportunités & missions pour nos étudiants
À travers les stages, l'alternance & les VIE, CACIB contribue au choix de parcours professionnels & au développement des compétences. Ces solutions s'intègrent dans une logique de pré recrutement qualitatif. Garantie d'une bonne intégration, elles permettent l'ap- prentissage du savoir-faire comme du savoir-être.
En stage, VIE ou alternance, nous avons à cœur de proposer des mis- sions diverses & responsabilisantes. Vous participez ainsi à un véritable projet professionnel.
En contrepartie, nous nous enga- geons, par l'intermédiaire de votre tuteur, à vous accompagner personnellement dans votre évo- lution. Enfin, la convivialité & les valeurs humaines de nos équipes concourent à la réussite de notre échange.
Nous proposons chaque année :
400 stages en France & 400 à l'international (hors France)
220 contrats d'alternance en France
165 VIE dans nos filiales à l'international (NY, Londres, Hong Kong, etc.)

Chaque année, nous participons à plus de 80 événements dédiés aux étudiants et jeunes diplômés en France comme à l'international dont le Forum de Sciences Po Paris.

C'est l'occasion pour nous de rencontrer nos collaborateurs de demain.

Au cours de ce forum, vous pourrez échanger avec des professionnels de CACIB et obtenir des réponses à vos questions concernant CACIB et ses métiers.

Retrouvez Crédit Agricole CIB au Forum Carrières de SciencesPo vendredi 27 septembre 2019 à Paris Expo, Porte de Versailles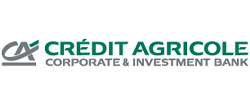 Contact details
12 Place des Etats Unis
92120 Montrouge, France
Website
| | |
| --- | --- |
| LinkedIn | |
| Twitter | |
Our offers on the network
Back
04.09.2023
If you are looking for interns or future employees, our guide 'Recruit at Sciences Po' will provide the relevant information about our students, the careers we train them for and how to leverage this great pool of talent to meet your recruitment needs.
06.09.2023
Launched by two graduates (class of 2020) from Law School : Agnès de Fortanier (Master in Economic Law) and Thomas Harbor (dual degree Sciences Po HEC), What's up EU is a newsletter putting together a concise, well-documented, and informative weekly wrap-up of the news that matters at a continental scale — from a European perspective. Sciences Po Careers interviewed Augustin Bourleaud, in charge of its edition, who is currently a double master's degree student between Sciences Po and the London School of Economics.
Read more news