Après Sciences Po
2 published articles linked to this label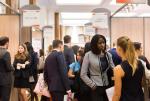 Sciences Po has been educating public and private sector decision-makers working in France and Worldwide for 140 years.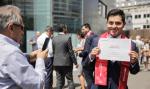 Each year, the Sciences Po Graduate Employability Survey reports on the destinations of our graduates one year after graduation. The poll results offer insight into broad labour market trends, allow us to assess how employers value our degrees and inform our current and future students about the career opportunities available to them after Sciences Po.
---
07.04.2020
In the face of a climate in crisis and a planet experiencing profound ecological disruption, more and more Sciences Po students, doctoral researchers and graduates are seeking to pursue careers in the field of ecological transition.
05.05.2020
Du 20 au 29 mai 2020 Sciences Po Carrières organise la toute première édition du Forum des métiers de la transition écologique. Ce Forum s'adresse à l'ensemble des étudiants et jeunes diplômés de Sciences Po qui souhaitent rejoindre une organisation (start up, entreprise, collectivité ou administration) dont la raison d'être ou les activités sont en cohérence avec leurs valeurs et volonté d'engagement pour une transition écologique.
Read more news