AND WHAT IF YOUR FUTURE WAS IN AFRICA?
Sciences Po Careers and Sciences Po Alumni have the pleasure to invite you to a roundtable discussion regarding career opportunities in Africa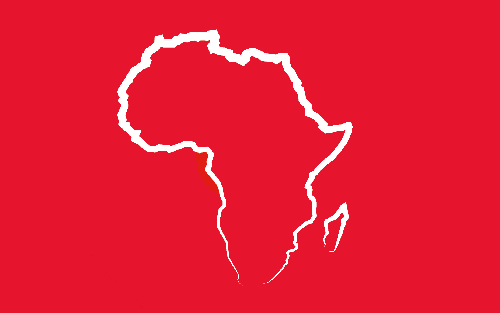 Friday 15 March, from 8:30 AM to 10:30 AM
(doors open from 8:15 AM)
Amphithéâtre jean moulin
13, rue de l'université
Maghreb, Mashrek, African French, Anglophone, Lusophone, the zones, cultures, political and social situations are all different. Nevertheless, they all have one thing in common: The African continent creates new possibilities for growth, development and jobs.
Why does Africa offer many job opportunities? And in what sectors, countries etc.?
How does one find these opportunities?
What type of jobs, expertise and profiles are in demand?
What are the channels of recruitment?
What advice would you give to future candidates?
This roundtable discussion will be an opportunity for you to receive answers to these questions. We look forward to welcoming with us:
Speakers:
Facilitator: Folashadé SOULE, President of the African community at Sciences Po Alumni.
Cécile DESREZ, VP Human Resources, Communication & CSR CFAO
Virginie DIAS-TAGNON, Talent Acquisition & Talent Management Africa l'Oréal
Jérôme HAMON, Consultant Egon Zehnder, Talent Acquisition
Grace LOUBASSOU, responsible for Institutional Relations, Canal+ International
Julien SEILLAN, Responsible for recruitment and careers, AFD (Agence Française de Développement)
Meghhboula El GHARABY (2013), Strategic consultant for the African public sector at Performances Group in Dakar,
08:30-10:30
Amphithéâtre Jean Moulin 13, rue de l'Université
75007
paris France
---
You have to sign in to take part in this event
Sign in
21.08.2019
The 2019 Graduate Employability Survey asked the Class of 2017 what they were up to now. Their responses indicated that Sciences Po graduates are entering the job market even more quickly than in previous years, with 87% landing a job less than 6 months after graduating (compared to 83.6% for the Class of 2016).
25.09.2019
On Friday 27 september 2019 from 10am to 5pm, the Sciences Po Careers Fair will gather at Porte de Versailles more than 100 participants (amongst which companies, public administrations, international organisations...) willing to recruit our students and graduates in a wide range of industries and activities.
Read more news