Homepage
>
Events
> View of "Dealing with difficult or uncomfortable situations in a professional context (in French)" event
Dealing with difficult or uncomfortable situations in a professional context (in French)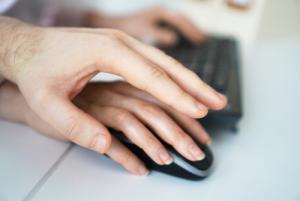 Every institution or company has its own character, management style and interpersonal codes: first-name basis or a more formal style of addressing each other, coffee breaks or afterwork drinks, open space or individual offices, working lunches or dinners, traveling with colleagues etc… In a professional context, interactions with colleagues or superiors often require some behavioural change.
Understanding and adapting to this new professional environment in which you will grow professionally doesn't mean you will have to suffer under it, especially not if this environment puts you as an intern or young professional in uncomfortable situations.
DEALING WITH DIFFICULT OR UNCOMFORTABLE SITUATIONS IN A PROFESSIONAL CONTEXT
(IN FRENCH)
Careers Room,
13 rue de l'Université
Come and talk to Régine Serra, the coordinator for the monitoring unit for sexual harassment, to learn how to recognise and deal with these types of situations. Find out more and sign up.
12:30-13:30
Sciences Po Carrières 13,
75007
paris France
---
You have to sign in to take part in this event
Sign in