Petit déjeuner Carrières : Profil Public
Découvrez cette nouvelle plateforme innovante de recrutement de l'emploi public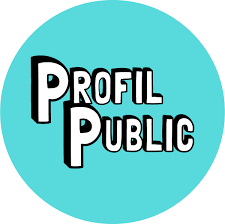 Nous avons le plaisir de vous inviter à un petit déjeuner avec la fondatrice de la plateforme innovante de l'emploi public, Profil Public :
le mercredi 2 octobre de 9h à 10h30 en salle 402, située au 4éme étage du 13 rue de l'université.
Elle pourra vous exposer quelles sont les attentes des employeurs publics aujourd'hui.

Attention, les places sont limitées.

Inscription obligatoire auprès de marine.schneider@sciencespo.fr, en joignant impérativement votre CV, sous format pdf.
9:00 - 10:30
13 rue de l'université Salle 402
75007
Paris France
---
You have to sign in to take part in this event
Sign in
21.08.2019
The 2019 Graduate Employability Survey asked the Class of 2017 what they were up to now. Their responses indicated that Sciences Po graduates are entering the job market even more quickly than in previous years, with 87% landing a job less than 6 months after graduating (compared to 83.6% for the Class of 2016).
25.09.2019
On Friday 27 september 2019 from 10am to 5pm, the Sciences Po Careers Fair will gather at Porte de Versailles more than 100 participants (amongst which companies, public administrations, international organisations...) willing to recruit our students and graduates in a wide range of industries and activities.
Read more news