Accueil
> Eléonore, Graduate of the Sciences Po Law School, Master in Economic Law, Programme Global Governance Studies (GGS), 2020
Eléonore, Graduate of the Sciences Po Law School, Master in Economic Law, Programme Global Governance Studies (GGS), 2020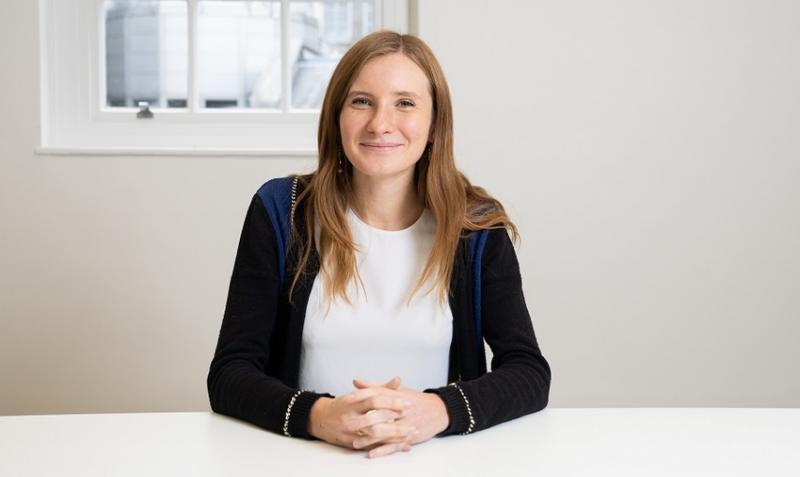 Meeting with Eléonore Buisson, Graduate of the Sciences Po Law School (2020) - "Get curious and make the most of your time at Sciences Po"
What can you tell us about your academix background?
My academic journey into Law is quite unconventional. I already knew in high school that I wanted to become a lawyer, but I thought it would be interesting to study an unrelated subject before reading Law, while gaining legal experience through internships. As such, I did my undergraduate degree in Technology and Management at UCL's Faculty of Engineering and took subjects such as Corporate Finance, Data Analytics, and I even learnt how to code.
During that time, I gained legal experience at UNESCO in Cambodia working on the ICJ rulings regarding Temple of Preah Vihear (Cambodia v. Thailand), where I had the chance to go to the site of the temple located at the border between the two countries, as well with Clifford Chance in Paris.
After graduating from UCL, I stayed another year in the UK to study the Graduate Diploma in Law (GDL), a one-year accelerated degree in English law, and I applied to Sciences Po at the time, as I wished to be familiar with French law before entering the legal profession. I deferred entering Sciences Po for one year to gain further legal experience, and worked for a legal tech start-up in Singapore and Human Rights Watch in Paris.
What was your experience at Sciences Po Law School?
The structure of the Master in Economic Law at Sciences Po is incomparable to any other degree in law. In two years, I was able to obtain a qualifying degree in French law with a focus on commercial law, as well as tailoring my areas of specialisation in International Law while being taught by French and American professors and practitioners.
The Master is also tailored so that you get indispensable practical experience as part of your law degree. As such, between the two years of the Master, I completed an internship at August Debouzy's International Litigation and White Collar Crime practice and had the opportunity to be involved in the France Télécom trial, as well as working for former Prime Minister Bernard Cazeneuve on anti-corruption matters.
Also, since I did not attend Sciences Po as an undergraduate, I enjoyed reading part of the formation commune, two Humanities subjects of my choice so as to benefit from Sciences Po's more general curriculum.
How as the recruitment process at PGMBM?
During the second year of the Master, I had the opportunity through Sciences Po's Environmental Clinic (JETE) to be a research assistant in Private International Law to Prof. Calixto Salomão Filho who acts as an expert witness for PGMBM in a variety of cases. The firm brought proceedings in England against mining-giant BHP for the Bento Rodrigues dam failure in Brazil, and I had the opportunity to work for the firm in this respect. To my greatest surprise, before the end of the Master, the firm offered me a training contract and I have now relocated to London to become a solicitor.
What are the main characteristics of your position today at PGMBM?
PGMBM is an international law firm specialising in collective actions whose aim is to obtain redress for victims of large corporations. The firm notably represents victims of environmental disasters such as the Bento Rodrigues Dam collapse in Brazil, the "Dieselgate" emissions scandal, and of large-scale cyberattacks. As a trainee at PGMBM, I work as part of the international cases team, and I get involved in every aspect of the cases, from drafting legal opinions, instruction letters, memoranda and attending calls with barristers. The firm also stresses the importance for litigation trainees to gain international experience and since joining the firm I have travelled to Central Africa for one case, and I will also spend some time in PGMBM's international offices in the US and/or in Brazil.
On a more practical note, I take one day off from work every week to study the Legal Practice Course (LPC), which provides me with solid foundations in English Civil Procedure and Business law. In addition, since PGMBM's goal is to set precedents in new areas of law, the firm organises seminars on a weekly basis on subjects such as US Section 1782 Discovery or on Litigation Finance as to foster our creativity on the cases we work on.
What are your next projects?
Upon qualification as a solicitor in England in one year and a half, I wish to take equivalence exams to become a French lawyer. I also envision undertaking a Master in Government Affairs in the US at a later stage.
Any advice for those who would like to join Sciences Po Law School?
The Master in Economic Law is a challenging degree due to its fast-track nature, but it is a very rewarding journey. I am so grateful for the knowledge I acquired both in French and International Law, and the Master further taught me how to think from both a civilist and common law perspective. I would also like to thank Prof. Emmanuelle Tourme-Jouannet in particular who taught us in her Public International Law class methods for solving legal problems that I apply on a daily basis part of my work at PGMBM.
There is no set profile to apply to the Master, and what makes the greatness of it is the diversity of its professors and students. The Law School will give you so much for your future career, and you can make of the Master whatever you want from it. Beyond the quest for academic excellence and the "best" internship, I would advise to focus on tailoring the Master according to your own aspirations, as there are as many paths as there are students.
Also, get curious and make the most of your time at Sciences Po: attend weekly Nobel-prize winner talks, take painting lessons, try out a new sport and learn from the remarkable personalities you will encounter part of this journey.
Eléonore Buisson, Graduate of the Sciences Po Law School, Master in Economic Law, Programme Global Governance Studies (GGS), 2020
Mise à jour 30/07/2021
04.09.2023
Vous souhaitez recruter un stagiaire, un apprenti ou un futur collaborateur à Sciences Po? Découvrez les calendriers des stages et apprentissages de Sciences Po selon les profils recherchés. Tout au long de l'année, vous pouvez déposer vos offres sur nos jobboards et participer en présentiel ou à distance à nos Forums et événements carrières.
06.09.2023
Créée par deux diplômés de la promotion 2020 de l'Ecole de droit : Agnès de Fortanier (master Droit économique) et Thomas Harbor (double diplôme Sciences Po HEC), What's up EU est une newsletter qui propose un résumé hebdomadaire concis, bien documenté et informatif des actualités importantes de l'Union Européenne. Questions à Augustin Bourleaud, étudiant du double diplôme Sciences Po / London School of Economics qui supervise depuis septembre 2022 la newsletter.
Voir toutes les actus