Accueil
> Valentin : "Do not lose the sense of humility you entered Law School with"
Valentin : "Do not lose the sense of humility you entered Law School with"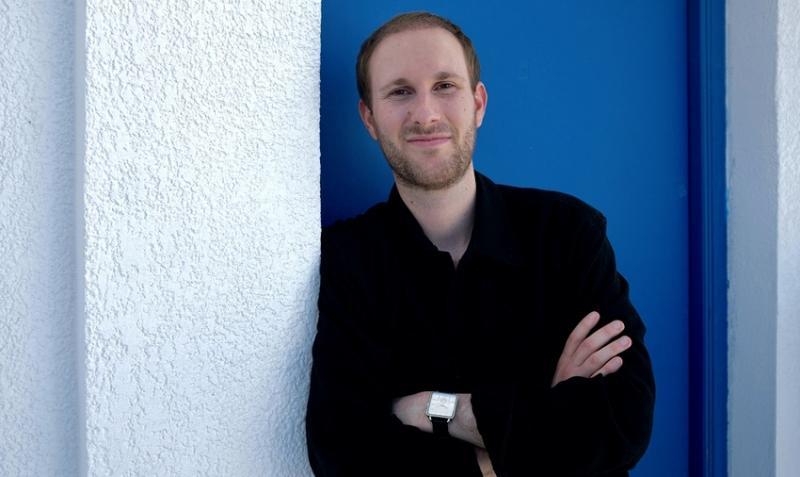 Meeting with Valentin Rougier, Graduated of the Sciences Po Law School in 2019. He had a multicultural childhood and joined the undergraduate Europe-Africa Program at Sciences Po.
Can you tell us about your undergraduate background?
Valentin Rougier: Growing up in India, Gabon and Morocco, I experienced a multicultural childhood before joining the undergraduate Europe-Africa Program at Sciences Po in Paris. Being part of this challenging bilingual curriculum was a rare opportunity to explore the history of the African continent and its economic, social and political issues, while also fostering a longstanding interest in transitional justice. On top of that, I learned a lot outside the classroom from the very diverse and inspiring student body.
In the final year of my Bachelor's degree, I had the opportunity to intern at the United Nations, first in New York, and then in Bangkok. This rewarding experience allowed me to work on a myriad of projects that empower civil society and promote the rule of law. At that time, I was only 20 years old and felt privileged to attend sensitive Security Council debates and witness the adoption of the 2030 Agenda for Sustainable Development during the General Assembly in the New York headquarters.
Overall, this year working at the United Nations was a turning point. It made me reflect on structural reforms needed to make the organization more efficient and move it towards achieving its mission of genuinely advancing human rights and social justice. Only after this experience did I begin to envision a legal career and decide to join Sciences Po Law School, determined to develop a wide range of skills which I could use to achieve effective change in a more powerful manner — through law.
Can you describe your experience at Sciences Po Law School?
VR: The Master in Economic Law provides an ideal environment for facilitating discussions among renowned faculty members and sharp-minded students. For instance, Professor Horatia Muir Watt's Global Conflict of Laws course transformed my vision of the legal field by providing a critical approach to private international law in the context of global governance. Furthermore, this interdisciplinary curriculum is tailored so that you can obtain a qualifying French law degree while also getting indispensable practical and international experience as part of your legal education.
As such, I spent a semester at Cornell Law School studying international law. At Cornell, I immersed myself in the International Human Rights Clinic and have been engaged in advocacy and strategic litigation work for death row prisoners in East Africa. Along with a brilliant team led by Professor Sandra Babcock, I traveled to Tanzania to conduct field investigations and interview our clients' family members, as well as local partners, lawyers and judges of the African Court on Human and Peoples' Rights in Arusha.
Sciences Po Law School offers various opportunities to engage in critical reflection about the changing nature of the law, to employ a problem-solving approach and to receive mentoring from experienced practitioners. In the Clinic at Cornell, I also understood how creative teamwork, dedication and humility can help achieve tangible results for individuals whose human rights have been violated. Afterwards, willing to further develop my interest in international legal studies, I applied to the Global Business Law and Governance Program in the second year of my Master's degree.
What have you learned form the Global Business Law and Governance Program?
The Global Business Law and Governance Program allows selected students to spend the Fall semester at Columbia Law School in New York before studying at Université Paris I Panthéon-Sorbonne and Sciences Po in Paris during the Spring semester. My experiences at the three universities were singular due to differences in both the nature of the legal systems and structure of legal education in France and the United States.
At Columbia Law School, the courses I opted for related mostly to human rights, international law and arbitration, and I also gained deeper insight into the U.S. common law through the Socratic teaching method. In addition, I worked as a research assistant for Professor Amal Clooney on pending international law and human rights issues before international courts, and for Professor George A. Bermann on a draft article on international arbitration and litigation.
At Sciences Po Law School and Université Paris I Panthéon-Sorbonne, I attended courses taught by leading practitioners focusing on the future of judicial and non-judicial dispute resolution mechanisms. Beyond academics, this tripartite degree also presented me with many opportunities to pursue extra-curricular activities on and around campus in Paris and New York, in particular, as a board member of the Columbia–Paris Law Society (CPLS).
Overall, the Global Business Law and Governance Program was remarkably well-suited to my academic goals and fundamentally shaped my professional aspirations. Also, I am grateful for the memorable experiences the three universities offered me — and even more grateful for the treasured friendships I built in Paris and New York!
What are your plans for the furture?
At the moment, I am a Trainee Lawyer at the Paris Bar School and I hope to qualify as a French Lawyer next year. In the meantime, I will gain valuable legal experience at Skadden, Arps, Slate, Meagher & Flom LLP and White & Case LLP in their International Arbitration and Litigation Practice Groups in Paris and Madrid. It is my international upbringing and past experiences that have fueled my decision to specialize in international law and complex dispute settlement.
Aside from my immediate career plans, I would like to continue being involved in human rights activism in the long run and join a community of strategic and innovative advocates working on projects that are designed to pursue social justice globally. For instance, last year I assisted the French independent expert to the United Nations Committee Against Torture in his mandate and refined the lawyering and ethical skills needed to build a career in international law.
Any advice for those joining Sciences Po Law School?
Sciences Po Law School has created a vibrant intellectual community but, in hindsight, I now understand the importance of keeping in mind that it is just the beginning in terms of career prospects and personal enrichment. Demonstrate unbounded curiosity, build life-long relationships and show initiative in pursuing opportunities both at Sciences Po and outside its walls! More importantly, try not to get discouraged despite these challenging times and do not lose the sense of humility you entered law school with.
Valentin Rougier, Graduate of the Sciences Po Law School, Master in Economic Law, Global Business Law and Governance Program (GBLG), 2019
Mise à jour 31/08/2021
04.09.2023
Vous souhaitez recruter un stagiaire, un apprenti ou un futur collaborateur à Sciences Po? Découvrez les calendriers des stages et apprentissages de Sciences Po selon les profils recherchés. Tout au long de l'année, vous pouvez déposer vos offres sur nos jobboards et participer en présentiel ou à distance à nos Forums et événements carrières.
06.09.2023
Créée par deux diplômés de la promotion 2020 de l'Ecole de droit : Agnès de Fortanier (master Droit économique) et Thomas Harbor (double diplôme Sciences Po HEC), What's up EU est une newsletter qui propose un résumé hebdomadaire concis, bien documenté et informatif des actualités importantes de l'Union Européenne. Questions à Augustin Bourleaud, étudiant du double diplôme Sciences Po / London School of Economics qui supervise depuis septembre 2022 la newsletter.
Voir toutes les actus