Accueil
> Gawie Kenjemba, Manager for Strategy, Innovation & Digitalization (Namibia Investment Promotion and Development Board), diplômé de l'école des affaires internationales
Gawie Kenjemba, Manager for Strategy, Innovation & Digitalization (Namibia Investment Promotion and Development Board), diplômé de l'école des affaires internationales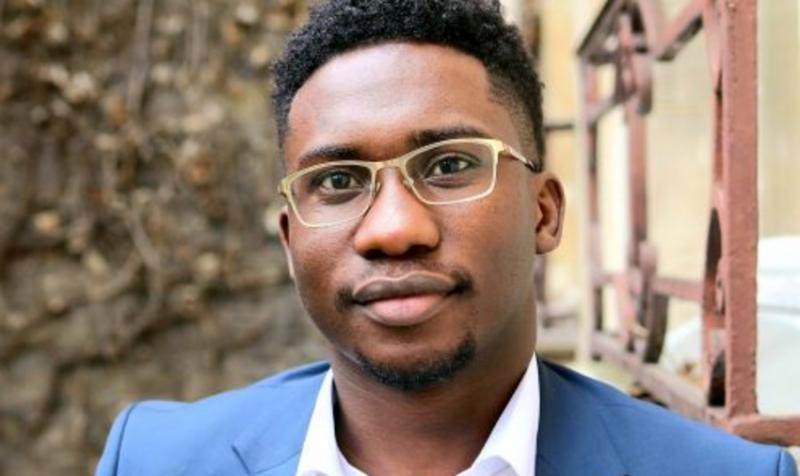 As the first Namibian to have joined PSIA, Gawie Kanjemba has graduated from the Master's in International Energy (Project management & Emerging Economies). He has recently been awarded the Fulbright Scholarship to complete his LLM in the USA.
What is your background?
I am from Oupumako, a small village in northern Namibia close to the boarder with Angola. The norm here is to "round off to the nearest city", so that it is easier to find a place on standard maps. I am therefore from a town called Oshakati. Namibia has a population of just about 2.5 million people, where individual growth is limited to the "know how" of that population. That means that it is exceedingly difficult to dream, and more often than not, you will end up greatly compromising when planning your future. To escape this, I have always been a sort of rebel (in a good way), choosing to do things a bit differently with the hope that I would curve out a different future from what was set for me. I would rather climb and hide in a tree, so I could read a book on Astronomy or Harry Potter, than play ball with my friends. These unconventional decisions continue to shape my life till today.
What is your role and main responsibilities?
I am a Manager for Strategy, Innovation & Digitalization at the Namibia Investment Promotion and Development Board (NIPDB). This is a semi-autonomous body in the Office of the President (Namibia), with a mandate of attracting, retaining, and supporting investments in the country. It is also tasked to be the center point of SME development and innovation Namibia. I am essentially the "Idea and information Hub" in the organization. I work on a myriad of ad hoc projects aimed at increasing efficiency in the organization. I work across all departments, making sure that I make the connections between what might be seemingly unconnected. I provide an integrative overview of the most important internal and external factors to be taken into account by the organization. I also act as the Office of the Devil's Advocate, championing positions that I don't necessarily agree with for the sake of avoiding group thinking and exploring a myriad of options before we make a decision.
How did you secure this role?
I applied to for an Energy Analyst role at various PwC offices in Europe. I had also reached out to my Embassy in France to assist me with getting my profile out there. Somehow, my CV landed up on the table of the head of PwC Namibia – which is largely an audit firm in Namibia. I went in for an interview for their Tax Academy Programme, got the job and realized after 10 days that this was not for me. I apologized to the head and went on to do consulting by myself. After a few months, the head of PwC Namibia calls me and asks if I would be interested in helping her set up the Investment Promotion and Development Board. I was overly excited because it speaks to my aspirations of directing development in the country. After setting up the organization, I got recruited as her Executive Assistant, and later got promoted to my new role under Strategy & Branding.
What is the most fascinating and/or surprising aspect at your role?
The high-level exposure is most fascinating to me. When you are able to engage with investors and the conversation is geared towards the big picture, it gives me insight in what motivated some of the biggest projects today. And at the same time, I get to engage with the people on the ground, I know their ideas, their challenges and I can see, through their eyes, what they are exposed to. I become instrumental in making the connection between the two and finding synergies that would work. I love that. What is rather surprising for me as that, in this one role, I am able to use more that 80% of my skillsets. As a lawyer, legal skills come naturally, and I approach every task like a typical lawyer. But I am also allowed to put on my hat as an Economist or a Political Scientist and weigh up which approach should take precedence in a given situation. Being one of the only energy specialists in the country means that I get a chance to be front and center of all energy projects that are being discussed in the country. I am constantly roped in by the Economic Advisor to the President to give my inputs on the Green and Blue Economy – specifically on building a Green Hydrogen Economy.
How did your PSIA experience help you with the role?
PSIA was a very different educational experience to what I was used to and to what I have learned in the media (UK and USA) – Classes are 2 hours long and can start as early as 07h15 and end as late as 21h15, from Monday to Saturday. I had 9 to 12 classes each semester all demanding their fair share of work. These classes will range from politics, to finance, to law, to languages, to economics, and even wine tasting. On top of this, I had the opportune pleasure of doing two short exchanges at Stanford University in the USA and Peking University in China. This total emersion in different disciplines, cultures, geographic locations, professionals, and ultimately perspectives is what makes PSIA so great – I think. This made me look at the world in a whole new way. Central to all this were the networks I made while at school. I can confidently say that, in this role, there has never been a time when I worked on a project and I did not consult with the friends I made abroad. The PSIA experience was the catalyst to this.
What advice would you give to others?
Know your strengths, know your limitations, and with that …Go out there and DO IT! Keep your networks, cultivate them, have virtual wine dates. Keep in touch – we will end up changing the world with our collective efforts. You are not too young, nor are you too old.
What will you do next?
I have just been awarded the Fulbright Scholarship to pursue a Master's in Laws in the USA. This will complete my academic aspirations of one day writing the New York Bar. While this option remains open, I am committed to really making a difference at home. My current role has exposed me to the movers and shakers of the Namibian economy, and this has opened up a door for me to contribute in designing, engineering and directing the course of development for Namibia. I still believe I need more international exposure, so that will always be an avenue for me to grow when the opportunity presents itself at the right time.
Learn more:
Mise à jour 26/10/2021
04.09.2023
Vous souhaitez recruter un stagiaire, un apprenti ou un futur collaborateur à Sciences Po? Découvrez les calendriers des stages et apprentissages de Sciences Po selon les profils recherchés. Tout au long de l'année, vous pouvez déposer vos offres sur nos jobboards et participer en présentiel ou à distance à nos Forums et événements carrières.
06.09.2023
Créée par deux diplômés de la promotion 2020 de l'Ecole de droit : Agnès de Fortanier (master Droit économique) et Thomas Harbor (double diplôme Sciences Po HEC), What's up EU est une newsletter qui propose un résumé hebdomadaire concis, bien documenté et informatif des actualités importantes de l'Union Européenne. Questions à Augustin Bourleaud, étudiant du double diplôme Sciences Po / London School of Economics qui supervise depuis septembre 2022 la newsletter.
Voir toutes les actus