EY
Business Auditing, Consulting
EY rassemble aujourd'hui 212 000 associés et collaborateurs à travers le monde, dans plus de 150 pays. Grâce à ce réseau, dont le niveau d'intégration et l'ampleur internationale sont gages d'une même excellence partout dans le monde, EY renforce sa position de leader mondial de l'Audit, du Conseil, des Transactions, de la Fiscalité et du Droit. Notre expertise et la qualité de nos services contribuent à créer les conditions de la confiance dans l'économie et les marchés financiers. Nous faisons grandir des leaders afin, qu'ensemble, ils accompagnent les organisations vers une croissance pérenne. Et notre engagement envers nos équipes commence avec cette promesse : quel que soit votre parcours avec nous, l'expérience EY dure toute une vie.
IMPLANTATIONS GÉOGRAPHIQUES
728 bureaux dans 151 pays
212 000 collaborateurs dont
4 700 en France

En rejoignant EY, vous serez amené à travailler en équipe, auprès d'entreprises de renom et sur des problématiques variées, ce qui vous permettra de développer une expertise technique et sectorielle solide et de dialoguer avec les décideurs d'aujourd'hui et de demain.

Vivez l'expérience EY, rejoignez-nous.

Retrouvez EY au Forum Sciences Po Entreprises vendredi 29 septembre 2017 à la Maison de la Chimie
Opportunités & missions pour nos étudiants
Nos opportunités :
> Stages proposés : nous vous proposons des stages, de césure et de fin d'études, d'une durée de 3 à 6 mois, à partir de septembre 2017, en audit financier, conseil, transactions, droit et fiscalité en France et au Luxembourg.
> Postes proposés : nous recherchons des collaborateurs débutants et confirmés, pour janvier et septembre 2017, pour nos différents métiers : auditeurs, avocats, consultants en risque, management, IT, stratégie et transactions financières, en France et au Luxembourg.
Profils recherchés :
Nos collaborateurs sont issus de cursus Bac+5 variés. L'expérience à l'international est un plus. La maîtrise de l'anglais est nécessaire et celle d'une autre langue est appréciée. Nous recherchons des collaborateurs prêts à mettre leurs savoirs et leurs compétences au service d'une mission essentielle : contribuer à nos côtés, à la construction d'un monde économique plus juste et plus équilibré.
Procédure de recrutement :
> Pour un stage : nous organisons une session de recrutement EYOU pour les étudiants de Sciences Po Paris, sous la forme d'assessment center en octobre 2016.
> Pour un emploi : de deux à trois entretiens RH et opérationnels pouvant inclure destests et des mises en situation.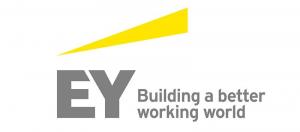 Contact details
1 place des saisons
92200 Neuilly-sur-Seine, France
Website
| | |
| --- | --- |
| Facebook | |
| Twitter | |
Our offers on the network
Back
03.09.2018
Backed by almost 50 years of experience, the Fondation de France is the leading philanthropic network in France. It gathers together founders, donors, volunteer experts, employees and thousands of organizations, each committed and driven by the desire to act.
26.07.2018
Are you willing to recruit at Sciences Po in job or internship ? The Sciences Po Careers website allow you to autonomously post and monitor your offers.
Read more news