Groupe EDF
Industry, Energy and Transport
Le groupe EDF, un des leaders sur le marché de l'énergie en Europe, est un énergéticien intégré, présent sur l'ensemble des métiers : la production, le transport, la distribution, le négoce et la vente d'énergies.
Premier producteur d'électricité en Europe, le Groupe dispose en France de moyens de production essentiellement nucléaires et hydrauliques fournissant à 95,9 % une électricité sans émission de CO2.

En France, ses filiales de transport et de distribution d'électricité exploitent 1 285 000 km de lignes électriques aériennes et souterraines de moyenne et basse tension et de l'ordre de 100 000 km de réseaux à haute et très haute tension.
Le Groupe participe à la fourniture d'énergies et de services à près de 28,6 millions de clients en France.
Par la qualité de ses équipes, ses capacités de R&D, son savoir-faire d'ingénierie et d'exploitation d'unités de production et de réseaux, par ses offres d'efficacité énergétique, il apporte des solutions compétitives pour concilier durablement développement économique et protection du climat.

Outre son implantation européenne, le Groupe est également un opérateur industriel en Asie et aux États-Unis. Il est reconnu comme une référence mondiale du service public de l'énergie.


Comme toute entreprise industrielle et commerciale dans la concurrence, EDF cherche des futurs collaborateurs performants et ayant le sens du client, capables de conduire et accompagner le changement. Vous avez le sens du collectif ? Venez renforcer et développer notre excellence technique !

Retrouvez l'ensemble des offres sur www.edf.fr/edf-recrute
Opportunités & missions pour nos étudiants
Le recrutement des cadres s'inscrit dans une logique de renouvellement des compétences sur nos cœurs de métiers, mais aussi dans l'acquisition de compétences liées à de nouvelles activités.

Profils recherchés :
Bac +5 universités et grandes écoles, jeunes diplômés ou expérimentés.
Perspectives de carrières :
L'entreprise présente de formidables opportunités de carrière par sa taille et la diversité de ses métiers. En 2013, 85 % des salariés du Groupe ont suivi au moins une formation dans l'année, pour une durée moyenne de 64 heures. Conscient de l'excellence technique et de l'expertise de ses salariés, le Groupe porte une attention particulière au développement des compétences, au partage des bonnes pratiques, à la mobilité géographique...
Salaires débutants :
entre 35 000 et 43 000 euros annuel brut pour les jeunes diplômés + éléments complémentaires (rémunération de la performance individuelle, intéressement, épargne salariale, indemnités d'astreinte le cas échéant…).
Retrouvez l'ensemble des offres sur www.edf.fr/edf-recrute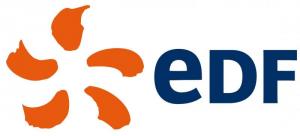 Contact details
22-30 avenue de Wagram
94140 alfortville, France
SIRET N° : 55208131764063
Website
| | |
| --- | --- |
| LinkedIn | |
| Viadeo | |
| Facebook | |
| Twitter | |
Our offers on the network
Back
26.07.2018
Are you willing to recruit at Sciences Po in job or internship ? The Sciences Po Careers website allow you to autonomously post and monitor your offers.
03.09.2018
Sciences Po Careers Fair will be held on Friday, September 28th 2018 from 10am to 5pm at the Cité de la Mode et du Design. More than 90 employers will be present to meet students and recent graduates and recruit them in firts jobs or internships in diverse sectors and positions.
Read more news