ASMEP-ETI
Business Auditing, Consulting
Fondé par Yvon GATTAZ en 1995, ASMEP-ETI est le syndicat des entreprises de taille intermédiaire (ETI) et des entreprises patrimoniales.
Nos 3 missions :
Fort aujourd'hui de plus de 600 entreprises adhérentes qu'il fédère et représente, notre syndicat poursuit une triple mission :
Faire connaître et promouvoir dans le débat public, les 4600 ETI françaises qui constituent des acteurs majeurs de notre économie
Porter la voix des ETI auprès des pouvoirs publics et des acteurs institutionnels ;
Proposer des mesures concrètes pour garantir la pérennité des ETI (notamment patrimoniales) et favoriser un écosystème propice à leur développement.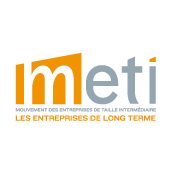 Opportunités & missions pour nos étudiants
Stagiaires en Affaires publiques, Communication, Economie, Lobbying
Lieu: Paris 16ème
Durée : De quatre à six mois – à partir du 1er janvier 2015

Profil recherché :

Bac +3 minimum, profil polyvalent, rigueur, capacités rédactionnelles et aisance relationnelle, intérêt pour l'économie et l'entreprise.

Descriptif du syndicat
Créé en 1995, ASMEP - ETI est le syndicat qui représente et fédère les 4600 ETI françaises.
Officialisée par la Loi de modernisation de l'économie de 2008, cette catégorie d'entreprises, situées entre les PME et les grands groupes, représente 27% du chiffre d'affaires, 34 % des exportations et un quart de l'emploi salarié en France.

L'action du syndicat s'articule autour de trois principaux combats :
Porter l'ambition d'un Mittelstand français
Plaider pour un écosystème de compétitivité aligné sur l'environnement européen
Promouvoir l'investissement de long terme.
Le stagiaire sera associé à l'ensemble des actions conduites par le syndicat et notamment aux événements organisés à l'occasion du 20ème anniversaire de l'organisation.
Il/elle participera tant à la production de contenu qu'à la mise en œuvre opérationnelle.
Il/elle assurera notamment des missions de communication et de relations publiques, de coordination avec les partenaires et les prestataires.

Pour postuler : CV et lettre de motivation à adresser à dg@asmep-eti.fr
Our offers on the network
Back
Students / Graduates
Login
29.03.2017
Are you willing to recruit at Sciences Po in job or internship ? The Career service's website allow you to autonomously post and monitor your offers.
02.11.2017
Le 16 Juin, Sciences Po Avenir change de nom et dévoile le nouveau site du Service carrières. Plus clair et plus fluide, il offre à l'ensemble des utilisateurs de nouveaux outils pour favoriser la mise en relation étudiants / employeurs et l'insertion professionnelle.
Read more news