Vivendi
Communication, Media
Groupe industriel intégré dans les médias et les contenus, Vivendi fédère Universal Music Group, Groupe Canal+ et Vivendi Village (Vivendi Ticketing, Wengo, Watchever et l'Olympia).
Documents

consulter l'annonce ci-jointe
Opportunités & missions pour nos étudiants
stage de 6 mois auprès du directeur des affaires institutionnelles et européennes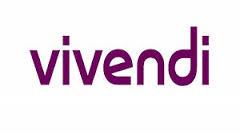 Contact details
42, avenue de Friedland
75008 Paris, France Tel: 01 71 71 31 19
SIRET N° : 489 344 267 00013
Website
Our offers on the network
Back
03.09.2018
Backed by almost 50 years of experience, the Fondation de France is the leading philanthropic network in France. It gathers together founders, donors, volunteer experts, employees and thousands of organizations, each committed and driven by the desire to act.
26.07.2018
Are you willing to recruit at Sciences Po in job or internship ? The Sciences Po Careers website allow you to autonomously post and monitor your offers.
Read more news