PWC
Business Auditing, Consulting
Conseiller et accompagner ses clients dans leur réussite et contri- buer à la dynamique de l'économie française, c'est l'engagement quotidien de PwC, leader mondial du conseil, de l'audit et de l'expertise comptable.
Qu'il s'agisse d'entre- prises du CAC40 ou de start-up, de PME, d'ETI ou de private companies, nous sommes à leurs côtés sur l'ensemble du territoire français et en Afrique francophone. Anticiperles économies du futur, développer les talents et les nouveaux usages technologiques sont des engagements forts pour PwC. Et en apportant des solutions pour maîtriser les risques, PwC crée de la confiance entre les acteurs et sécurise le cœur de l'économie française.

Démarrer une carrière chez PwC c'est rejoindre un environnement international qui favorise votre développement personnel et professionnel, où l'esprit d'équipe et la collaboration sont encouragés, où l'excellence est valorisée et où la diversité est respectée.

Avec PwC, saisissez de nouvelles opportunités d'affirmer votre singularité, de devenir acteur du changement, de réaliser votre potentiel et de construire un avenir qui vous ressemble !

Retrouvez PwC au Forum Carrières de Sciences Po, vendredi 28 septembre 2018 à la Cité de la Mode et du Design.
Opportunités & missions pour nos étudiants
La transformation du cabinet doit se faire en s'appuyant sur l'humain, d'où un enjeu d'attirer et surtout de retenir les nouveaux talents caractérisés par des savoirs-être plus que des savoir-faire, capables de créer les solutions de demain. Au-delà de l'expertise métier, nous recherchons des personnalités aux compétences transverses, faisant preuve d'agi- lité, d'ouverture sur le monde, de curiosité, de créativité, de capacité à réfléchir hors-du-cadre. 1 700 recrutements sont prévus entre le 1er juillet 2017 et le 30 juin 2018, notamment pour accompagner le développement de nos activités de conseil en transformation des entre- prises. Nous avons prévu de recruter 800 personnes en audit,650 pour nos activités de conseil (stratégie, consulting, transactions et juridique et fiscal), 200 pour nos activités d'expertise comptable et 50 dans nos fonctions supports (finance, ressources humaines, marketing/ communication, IT). Nous recrutons des profils issus de formation de plus en plus diversifiées : 60% d'écoles de commerce, 20% d'ingénieurs et 20% d'universités (notamment via le Programme Phénix), mais égale- ment des profils issus de formations bac+2/3. À l'audit les recrutements se font longtemps à l'avance :
Pour nous rejoindre en janvier 2019 : de mars à novembre 2018
Pour nous rejoindre en septembre 2019 : de janvier à juin 2019
Dans nos autres métiers, c'est plus souple, nous recrutons tout au long de l'année selon nos besoins. Les candidats peuvent postuler en nous laissant leur CV sur le forum de leur école, ou bien se rendre sur notre site carrieres.pwc.fr (rubrique Postule).
Le processus de recrutement comprend 3 étapes :
1ère phase : entretien avec un(e) Chargé(e) de Recrutement
2e phase : entretien avec un ou plusieurs collaborateurs
3e phase : entretien avec un associé
Les candidats passent également un questionnaire de personnalité et un test d'anglais, ainsi qu'un à plusieurs cas pratiques dans certains métiers. Pour l'audit, les candi- dats participent à des sessions de recrutement d'une demi-journée regroupant toutes ces étapes, ainsi qu'un escape game qui vient compléter l'évaluation des soft skills.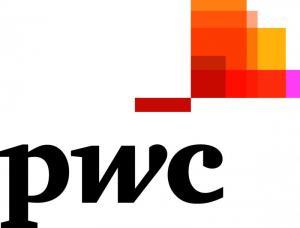 Contact details
63 rue de Villiers
92200 NEUILLY SUR SEINE, France
Website
| | |
| --- | --- |
| LinkedIn | |
| Viadeo | |
| Facebook | |
| Twitter | |
Our offers on the network
Back
26.07.2018
Are you willing to recruit at Sciences Po in job or internship ? The Sciences Po Careers website allow you to autonomously post and monitor your offers.
03.09.2018
Sciences Po Careers Fair will be held on Friday, September 28th 2018 from 10am to 5pm at the Cité de la Mode et du Design. More than 90 employers will be present to meet students and recent graduates and recruit them in firts jobs or internships in diverse sectors and positions.
Read more news