Agence Française de Developpement
Banking, Finance, Insurance
Établissement public au cœur du dispositif français de coopé-ration, l'Agence Française de Développement (AFD) agit depuis plus de soixante-dix ans pour lutter contre la pauvreté et favoriser le développement dans les pays du Sud. Elle soutient également le dynamisme économique et social des Outre-mer.
Au moyen de subventions, de prêts, de fonds de garantie ou de contrats de désendettement et de développement, elle finance des projets, des programmes et des études et accompagne ses partenaires du Sud dans le renforcement de leurs capacités.
L'AFD finance et accompagne des projets et programmes de développement qui soutiennent une croissance économique plus durable et partagée, améliorent les conditions de vie des plus pauvres, contribuent à la préservation de la planète et aident à stabiliser les pays fragiles ou en sortie de crise.
Ses équipes, basées à Paris et Marseille et dans son réseau de soixante-douze agences et représentations dans les pays en développement et dans les Outremer français, lui permettent d'offrir à ses partenaires des financements, des instruments d'analyse et de couverture du risque et une ingénierie de formation et de renforcement des capacités.
Sa filiale Proparco soutient les investissements privés.
L'AFD collabore également avec les réseaux académiques français et internationaux pour alimenter les débats et réflexions prospectives sur le développement. Elle assure la gestion du Fonds français pour l'environnement mondial (FFEM), qui cofinance des projets conciliant environnement et développement.
Une présence internationale L'AFD est présente sur quatre continents où elle finance des projets de développement dans plus de 90 pays. Elle dispose d'un réseau de 72 agences et bureaux de représentation dans le monde, dont 9 dans les Outre-mer et 1 à Bruxelles. Parmi les 1 742 collaborateurs du Groupe, 711 travaillent dans le réseau des agences à l'étranger. Le groupe recrute régulièrement pour ses principaux métiers.
En voici une sélection.

Retrouvez L'AFD au Forum Sciences Po Entreprises vendredi 29 septembre 2017 à la Maison de la Chimie
Opportunités & missions pour nos étudiants
> Les métiers du développement
> La production intellectuelle,recherche économique et études d'impact :
• Économistes
• Sociologues
• Spécialistes des sciences humaines
• Spécialistes de la communication
et des partenariats
> La mise en œuvre des opérations de financement de projet :
• Ingénieurs dans les domaines de l'eau, des infrastructures de l'environnement, de la santé…
• Spécialistes du financement de projet (juristes, financiers…)
• Chargés de mission responsables de la mise en œuvre des stratégies d'intervention dans les pays
> Les métiers de la banque :
• Analystes financiers
• Auditeurs
• Spécialistes des risques, de la politique monétaire
• Opérateurs de marché
• Chargés d'affaires
> Les fonctions supports :
• Contrôleurs de gestion
• Spécialistes des ressources humaines
• Chefs de projet MOA
• Fonctions juridiques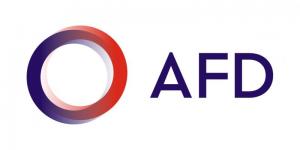 Contact details
5 rue Roland Barthes
75012 Paris, France
Website
| | |
| --- | --- |
| Facebook | |
| Twitter | |
Our offers on the network
Back
26.07.2018
Are you willing to recruit at Sciences Po in job or internship ? The Sciences Po Careers website allow you to autonomously post and monitor your offers.
03.09.2018
Sciences Po Careers Fair will be held on Friday, September 28th 2018 from 10am to 5pm at the Cité de la Mode et du Design. More than 90 employers will be present to meet students and recent graduates and recruit them in firts jobs or internships in diverse sectors and positions.
Read more news