Eurazeo
Banking, Finance, Insurance
Eurazeo est l'une des premières sociétés d'investissement européennes, avec près de 5 milliards d'euros d'actifs diversifiés. Sa vocation est de détecter, accélérer et valoriser le potentiel de transformation des sociétés dans lesquelles elle investit. Eurazeo est présente sur différents segments du capital investissement à travers ses pôles d'activité : Eurazeo Capital, Eurazeo PME et Eurazeo Patrimoine. Elle est notamment l'actionnaire majoritaire ou de référence d'Accor, ANF Immobilier, Asmodee, Elis, Europcar, Foncia, Moncler, Rexel, et des sociétés de taille plus modeste dont Dessange International, Léon de Bruxelles, Vignal Systems et Péters Surgical. Eurazeo détient aujourd'hui un portefeuille diversifié et équilibré entre croissance et résilience. Eurazeo est basée à Paris et est cotée sur le marché Euronext.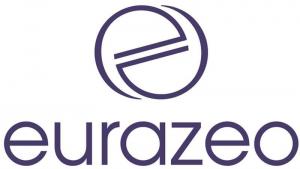 Contact details
32, rue de Monceau
75008 Paris, France
Opportunités & missions pour nos étudiants
Pleinement intégré au service RH (5 personnes), le stagiaire participera activement aux dossiers suivants : − Compensation & Benefits : travaux sur les programmes d'attribution d'AGA, SO, AGAP ainsi que les benchmarks des rémunérations − Gestion du projet de dématérialisation et digitalisation des services RH − Conception du livret d'accueil - Elaboration de la documentation RH − Préparation du document de référence annuel Profil recherché : De formation supérieure Bac +4/5. Le stagiaire devra avoir une aisance avec les chiffres et maitriser Excel. Les qualités recherchées sont : un esprit rigoureux et structuré, un sens fort des délais et de l'engagement, un esprit d'analyse et de synthèse, une forte capacité d'adaptation et un très bon relationnel. Modalités : Stage de 6 mois (année de césure ou fin d'études), à pourvoir dès septembre 2015. Ce poste est également ouvert à l'alternance. Localisation : 32 rue de Monceau 75008 Paris (Métro Monceau / Miromesnil) Gratification : rémunération en fonction du niveau d'études + 142 euros RIE + 50% titre de transport Vous pouvez transmettre votre lettre de motivation et CV à Nathalie Mabille nmabille@eurazeo.com.
Our offers on the network
Back
Students / Graduates
Login
29.03.2017
Are you willing to recruit at Sciences Po in job or internship ? The Career service's website allow you to autonomously post and monitor your offers.
02.11.2017
Le 16 Juin, Sciences Po Avenir change de nom et dévoile le nouveau site du Service carrières. Plus clair et plus fluide, il offre à l'ensemble des utilisateurs de nouveaux outils pour favoriser la mise en relation étudiants / employeurs et l'insertion professionnelle.
Read more news