Publicis Groupe
Communication, Media
Publicis Groupe s'appuie sur ses actifs en création, media et technologie pour proposer à tous ses clients de grandes idées innovantes qui transformeront radicalement la relation qu'ils ont avec leurs consommateurs.
Son objectif est de devenir le partenaire indispensable de ses clients dans leur transformation et leur fournir l'accès complet, sur toute la chaîne de valeurs, à l'ensemble de ses expertises.
Fondé en 1926, Publicis Groupe est une des forces motrices du marché et croit au pouvoir de la créativité, des médias et de la technologie pour conduire le changement.
Publicis est le 3ème groupe de communication mondial.

Publicis recherche en permanence de nouveaux talents pour accélérer son développement.

Chez Publicis Sapient, Publicis Communication ou Publicis Media, vous apporterez avec votre énergie, votre part dans l'édification d'un leader mondial de la communication et de la transformation digitale.

Nous aimons tout particulièrement les profils agiles, stratèges, ayant soif d'apprendre, attirés par l'innovation, le travail en équipe et en mode projet, passionnés par les nouvelles technologies, la création, l'évolution des comportements, et toujours au service d'un véritable engagement pour l'utilisateur et le consommateur.

Retrouvez PUBLICIS au Forum Sciences Po Entreprises vendredi 29 septembre 2017 à la Maison de la Chimie
Opportunités & missions pour nos étudiants
Stages de 6 mois à pourvoir pour le 1er semestre 2019 dans tous les métiers du Groupe : Chef de Publicité, Consultants, Chef de Projet Web, Planneur Stratégique, Concepteur Rédacteur, Social Media Manager, BrandContent Designer, Consultant Editorial, UX Designer, Expert Data/Analytics, Consultant SEO... Bac+5 / Grande École de Commerce, IEP ou formation en Digital de premier plan.
Vous êtes dynamique, autonome, curieux(se), motivé(e), rigoureux(se) et possédez un réel sens du contact et de l'organisation.
Passionné(e) par les marques, parle conseil, la création publicitaire et/ou les nouveaux enjeux business liés au digital, vous vous tenez au courant des dernières tendances en termes d'usages, de design et de technologies. Maîtrise impérative de l'anglais et du français. Idéalement, vous bénéficiez déjà d'un début de parcours en agence de communication, cabinet de conseil, chez l'annonceur ou chez un acteur du web.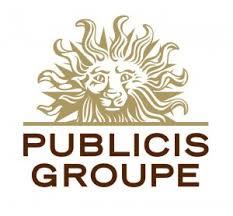 Contact details
Publicis Groupe
75008 Paris, France
Our offers on the network
Back
26.07.2018
Are you willing to recruit at Sciences Po in job or internship ? The Sciences Po Careers website allow you to autonomously post and monitor your offers.
03.09.2018
Sciences Po Careers Fair will be held on Friday, September 28th 2018 from 10am to 5pm at the Cité de la Mode et du Design. More than 90 employers will be present to meet students and recent graduates and recruit them in firts jobs or internships in diverse sectors and positions.
Read more news