Homepage
> Eva Bernard, from master of public affairs to the World Bank
Eva Bernard, from master of public affairs to the World Bank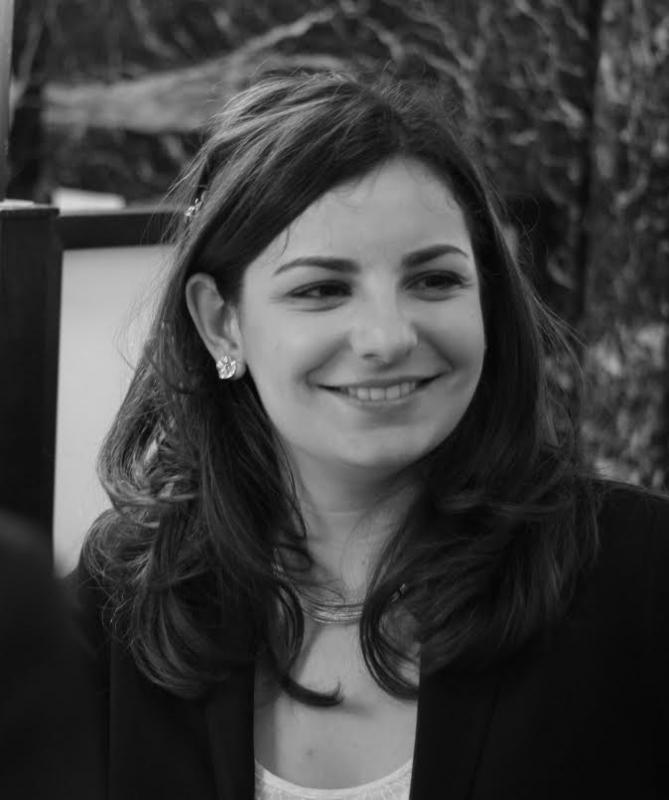 Discover Eva Bernard's career path, recent graduate from Sciences Po now working as a consultant at the Workd Bank in Washington DC.
Career Services (CS) - Can you describe your professional experiences since you graduated from Sciences Po?
Eva Bernard (E.B.) - In 2009, I graduated from Sciences Po with a master in Public Affairs. The same year, I also graduated from the Ecole Normale Supérieure de Cachan in Economics and Management. During the academic year 2009-2010, I attended the Sciences Po Preparation to Administrative Examinations in order to apply to l'ENA. Because I did not pass the ENA competitive entrance examination, I decided to do a VIA in the economic services of the French embassy in Washington D.C., U.S.A. In 2013, my VIA contract ended and I stayed in Washington to work at the World Bank.
CS - What were the important steps you had to take in order to fulfill your professional project?
E.B. - During my education, I have always wanted to study public affairs in an international context. I discovered the field of international organizations during an internship in the OECD. Furthermore, at Sciences Po, besides various courses focusing on international issues, I participated in a team project about the U.N. Today, my job at the World Bank is also related with public international affairs.
Why did you choose the World Bank and what are your job's main characteristics?
E.B - I have always been interested in the World Bank missions and working in Washington gave me the chance to follow its current affairs. The World Bank works with developing countries and that was something very appealing to me. Since my arrival in 2013, I have been involved in various projects: an evaluation of the education policies of member countries of the Global Partnership for Education, revision of the Chad and Mali country strategies in order to achieve the global objectives fixed by the World Bank before 2030. Currently I am working on a project concerning social monetary flows in Africa. In order to work effectively on those projects, I am using skills that I have developed at Sciences Po (writing and deductive skills, ability to work on various topics, economic analysis, and making economic policy recommendations). A lot of the people I work with have a law or economic background.
CS - What were some of the challenges you had to overcome (recruitment process, cultural gap, administrative processes, competition with American peers)?
E.B - It is true that Americans really know how to showcase their past achievements and present their past academic and professional experiences as a coherent "story". They are generally more comfortable during interviews and have more specialized profiles than their European counterparts (this could be explained by the structure of American undergraduate studies based upon majors and minors). At the World Bank, things are a little bit different as a high number of employees are international. Even though Americans are well represented in the World Bank and the recruitment process is very competitive, there is still a need for international employees.
CS - Which advice would you give to a student or a recent graduate that is currently searching for a job opportunity in an international organization in the U.S.A.?
E.B. - Firstly, it is important to share the same values as the organization you are applying to. We are working with countries in development, sometimes fragile and very poor countries. There is a need to collaborate with international workers and communicate with country offices as well as ministries abroad. Candidates that apply to those jobs need to have an in-depth regional expertise as well as on the field experiences. While the World Bank mission is very stimulating and interesting, the organization is currently undergoing an important reorganization phase and employment contracts are unstable (some employees are now paid per day of work, without advantages, and sometimes without an office or a desk). However, there are some Programmes that recent graduates can apply to: The Young Professional Program and a new Analyst Program for graduates below 28 years old.
CS - Could you tell us a little bit more about the city of Washington D.C. and its interest for a first professional experience?
E.B. - I consider myself lucky as I experienced two aspects of the professional life in Washington. On the one hand, I was working with the French Embassy so I had the opportunity to discover the American political life. I have been in contact with politicians from the 50 different states working in Congress or think tanks. On the other hand, working for the World Bank allowed me to be immerged in the "international bubble" where employees have lived in various continents and still travel a lot. Washington is a nice, middle-sized city with a lot of green spaces. The north-west part of Washington is an international political neighborhood. However, it is important to note that there are a lot of income disparities in the city and some neighborhood are more dangerous than others.
CS - What can you/Almuni USA propose to Sciences Po students or recent graduates when they arrive in Washington D.C.? Who can they contact?
Sciences Po students and recent graduates can contact the Sciences Po Alumni association in Washington D.C. (washingtondc@sciencespo.org). They can also join the mailing list. This way, they will be informed about all the events organized by the association such as: happy hours, debates, meetings…. They can also contact the Sciences Po alumni living in the area through social medias (LinkedIn and Facebook groups).
Last modified 2016-04-07
04.09.2023
If you are looking for interns or future employees, our guide 'Recruit at Sciences Po' will provide the relevant information about our students, the careers we train them for and how to leverage this great pool of talent to meet your recruitment needs.
06.09.2023
Launched by two graduates (class of 2020) from Law School : Agnès de Fortanier (Master in Economic Law) and Thomas Harbor (dual degree Sciences Po HEC), What's up EU is a newsletter putting together a concise, well-documented, and informative weekly wrap-up of the news that matters at a continental scale — from a European perspective. Sciences Po Careers interviewed Augustin Bourleaud, in charge of its edition, who is currently a double master's degree student between Sciences Po and the London School of Economics.
Read more news