Homepage
> Alice Koskas: from Sciences Po to Hermès
Alice Koskas: from Sciences Po to Hermès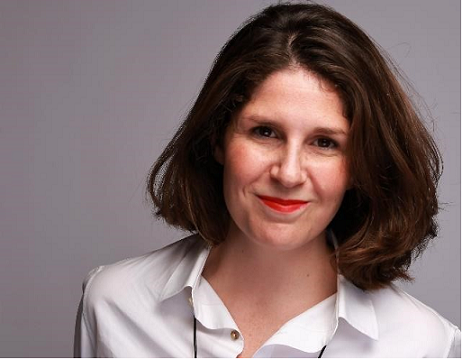 Alice Koskas graduated from the Master of Finance and Strategy (School of Management and Innovation) in 2009 and is now Merchandising director for fashion accessories at Hermès. During her third year abroad studying at Fudan University in China, she encountered the world of art and design. From there, driven by both Sciences Po's values and her taste for art, crafts and commerce, it was only natural that she should join Hermès, where the corporate culture is focused on people, creativity and freedom of initiative.
What led you from Sciences Po to Hermès?
Alice Koskas (A.K) - It was the encounter between art, crafts and commerce that guided my professional choices. I had learned Chinese at a young age so for my third Sciences Po year abroad, I chose to study at Fudan University in Shanghai. As a student on the Paris Campus, I had seriously been considering a career in diplomacy. During my third year I decided to take a gap year to work at the French Consulate. Through that job I got to meet many Chinese artists, which made me want to take some time to understand the field better. I gradually got to know the art scene in China, then the design scene in Hong Kong. These experiences led me to take an interest in fine objects and from there it was only natural for me to turn to Hermès.
Thanks to the network I developed in Hong Kong, I was able to do my master's internship there (Master's in finance and strategy), which led to my first job. I was working on petit h project, an "intrapreneurial" project at Hermès that brings designers and craftspeople together in the aim of upcycling the Hermès company's unused materials. For five years, I helped develop the project, working on the commercial and financial side of things. I then moved into a fashion accessories sales manager position before being promoted to Merchandising director.
How did your Sciences Po education help you get a job at Hermès?
(A.K) - Sciences Po develops the technical skills, broad knowledge base and network that that give you a good grounding in the professional world. My third year abroad widened my perspective and stimulated my curiosity. Sciences Po helped me develop my career goals—I did several internships, worked in Chinese and met a host of people who set me on a path to this line of work. Finally, at Master's level, studying with instructors who are also professionals gives a more precise, concrete vision of working life. Some of my instructors really helped me with my career choices.
In what ways does your working life meet your aspirations?
(A.K) - At Hermès, I'm in tune with the company's values. That's important for me as an employee and a manager. I found the same open-minded perspective I was used to at Sciences Po in the company culture, which is focused on people, creativity and freedom of initiative. At Hermès, the artisan model is fundamental; excellent craftsmanship, respect for the women and men who produce it and the highest standards of quality are found in every department of the company. You have to understand in order to act, to draw on the past in order to build the future.
Entrepreneurship is also an important value. Every employee can develop his or her own job and give it a personal dimension. I joined the company following an internship and have since held three different positions. In each of my posts I've been involved in very different activities. This means I'm constantly learning and challenging myself personally.
Finally, we live in a fast-paced, rapidly changing world. Hermès has always moved with the times and its customers. The company has managed to innovate and transform itself over the years while remaining true to its values. It is still changing today, and I am involved in its development.
What advice would you give students interested in the luxury industry?
(A.K) - I would give students two pieces of advice:
1- Do as many internships as possible to get a better grasp of the luxury sector
2- Take advantage of your experiences abroad to observe, understand and meet people
find out more
Crédit photo :
Alice Koskas ©Paris Photo Studio
Last modified 2018-11-20
03.04.2023
If you are looking for interns or future employees, our guide 'Recruit at Sciences Po' will provide the relevant information about our students, the careers we train them for and how to leverage this great pool of talent to meet your recruitment needs.
22.03.2023
Launched by two graduates (class of 2020) from Law School : Agnès de Fortanier (Master in Economic Law) and Thomas Harbor (dual degree Sciences Po HEC), What's up EU is a newsletter putting together a concise, well-documented, and informative weekly wrap-up of the news that matters at a continental scale — from a European perspective. Sciences Po Careers interviewed Augustin Bourleaud, in charge of its edition, who is currently a double master's degree student between Sciences Po and the London School of Economics.
Read more news