Homepage
> Mariane, policy consultant for the digital government and open data unit in the Directorate for Public Governance at the OECD
Mariane, policy consultant for the digital government and open data unit in the Directorate for Public Governance at the OECD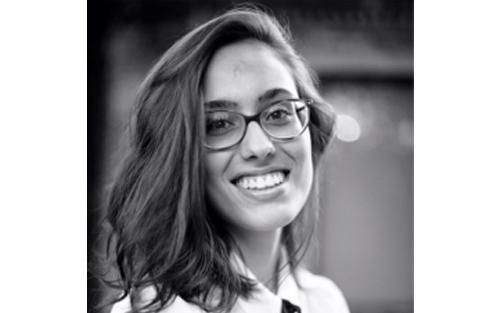 Mariane Piccinin Barbieri, graduated in International Public Management. Junior Policy Analyst_OECD – Paris
What is your role and main responsibilities?
I currently work as a policy consultant for the digital government and open data unit in the Directorate for Public Governance at the OECD. Together with my managers, I am in charge of the Digital Government Index, an indicator launched in October that aims to measure the digital government maturity of OECD member and partner countries. Concretely, my work covers designing surveys, cleaning data, interacting with countries, drafting and revising policy papers based on evidence collected from countries in the area. The second part of my work involves engaging with the OECD Working Party of Senior Digital Government Officials, such as helping the OECD Secretariat to prepare for annual meetings and thematic groups.
What is the most fascinating and/or surprising aspect at your role?
What fascinates me the most about my work is to have a comparative view of countries practices, explore possible synergies among organisations, and the potential to influence governments' agendas through my expertise in the area. Besides that, innovation and digital are constantly changing, dialogue with other areas – e.g.: integrity, civil rights, ethics, gender, skills, entrepreneurship –, and require a certain level of dynamism which excites me a lot.
How did your PSIA experience help you with the role?
The flexibility I had to design my own curriculum was the main reason I opted for PSIA. Over my two years in Sciences Po, I managed to combine classes, workshops and internships that strengthened my hard and soft skills and served as building blocks for the policy area of my interest. Besides classes in political economy, European policy and project management, the programme also offered some specific classes in innovation and digital policy. Before starting my studies at Sciences Po, I graduated in law and I got my qualification as a lawyer in Brazil.
What advice would you give to others?
My professional and personal experience since I have moved to Paris as well as my two years in Sciences Po taught much more than I would ever expect. If I had to choose three lessons to carry over to Sciences Po students, I would encourage them to nurture their curiosity, to keep some dose of stubbornness and to surround themselves with people and activities that encourage and bring them joy.
Most of what I knew from my policy area before starting my first internship in France came as result of my interest in the area. It is the capacity of learning, brought by our curiosity, that will push us to develop skills and scale-up for the next steps. We live in the Era of information and the most valuable asset someone can have is the capacity to acquire new competencies as part of a continuous learning process. Concretely, a good kick-start is giving yourself one to two hours a day to read books, reports, listen to podcasts and work on the skills you seek to develop. Do not hesitate to talk to people and ask questions – you can learn a lot by listening to others' experiences.
Some dose of stubbornness helps a lot as well. No matter how hard sometimes things might seem to be or if someone tells you "this is too hard/too difficult to get", these are a good reasons to persist unless you find a reason not to do so. Finally, surround yourself with people that encourage you and engage in activities that bring you joy. These help you navigate during stressful times and celebrate the good ones.
Last modified 2020-11-02
04.09.2023
If you are looking for interns or future employees, our guide 'Recruit at Sciences Po' will provide the relevant information about our students, the careers we train them for and how to leverage this great pool of talent to meet your recruitment needs.
06.09.2023
Launched by two graduates (class of 2020) from Law School : Agnès de Fortanier (Master in Economic Law) and Thomas Harbor (dual degree Sciences Po HEC), What's up EU is a newsletter putting together a concise, well-documented, and informative weekly wrap-up of the news that matters at a continental scale — from a European perspective. Sciences Po Careers interviewed Augustin Bourleaud, in charge of its edition, who is currently a double master's degree student between Sciences Po and the London School of Economics.
Read more news