Homepage
> Parnika Ray, graduated in Advanced Global Studies
Parnika Ray, graduated in Advanced Global Studies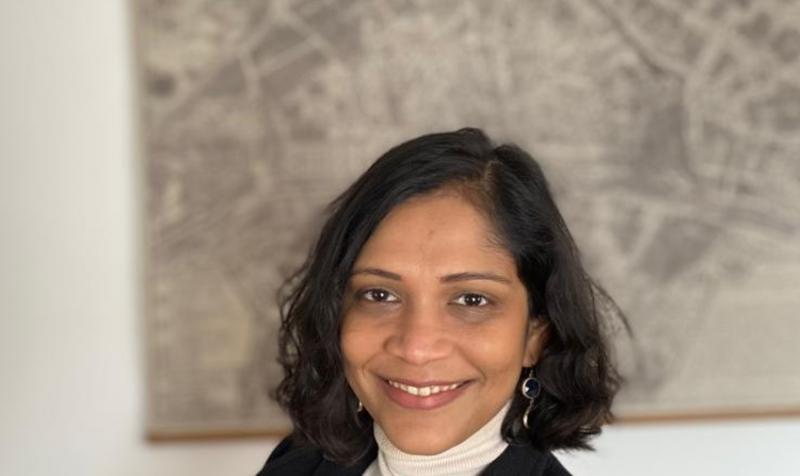 A graduate in Advanced Global Studies, Parnika Ray is Program Director @New Global Perspectives – Paris
You have recently launched newglobalperspectives.org, can you explain its purpose?
We (a team of 6 professionals who are PSIA alumni) launched New Global Perspectives on the premise that good ideas can come from anywhere. This is a platform for emerging thought leaders to share fresh ideas about global issues. Topics include energy, sustainability, diplomacy, security, transport, urban development and much more. Our niche is to feature subject-matter experts who do not necessarily have a platform in the global policy debate through short, opinion pieces.
Our research, prior to launching, indicated that the international policy debate is dominated by established voices. There is hardly space for professionals with substantial work experience and solid academic track record to offer a novel perspective, advocate for a shift in thinking or point to technical, policy, and legal solutions on pressing issues. We recognize that people with valuable insights are not necessarily published in the New York Times!
We decided to carve this space to showcase emerging voices and disrupt the status quo. As experienced professionals ourselves, we know how much expertise is laying dormant among the hundreds of everyday policy practitioners from around the world that can be leveraged for the common good.
Can any PSIA student or graduate contribute and how?
Writing on this platform is by invitation only. We actively solicit contributions from people who might not otherwise have a voice in the public debate. However, we want to take this opportunity to extend our reach to the PSIA global community and invite students and graduates, who have hands on experience in the areas we cover, to reach out to our editors at hello@newglobalperspectives.org. If you have a novel viewpoint on one of the policy themes on our website, please get in touch and pitch us your proposal!
The PSIA community can also support us by helping us grow our audience. You can follow us on Twitter (@NewGlobalTweets), Facebook (@NGPerspectives), and LinkedIn. You can also subscribe to receive periodic emails from us highlighting our top articles. We appreciate your contribution!
What is the most fascinating aspect of this new experience?
The most exciting part of this experience has been to take an idea from conception to a finished product, thanks to the collaborative efforts of everyone on the team. Each of us learnt something new during this process like branding, user experience design, privacy and data policy, developing an editorial ethos and much more. We conceived the idea for this platform in the midst of the pandemic in 2020, a year that has been challenging for all of us on the team. However, 2020 did give us the time to imagine new ways of working. We decided to focus our collective energy to create something that is meaningful to us and for our readers.
How do you see the development of this new platform in the coming months?
We are a registered Limited Liability Company (LLC). Our aim currently is to focus on the quality rather than the quantity of articles that we publish. We have a strong focus on diversity and one specific objective is to highlight voices from Latin America, Asia, and Africa in the coming months. To find our contributors, we turn to our professional networks, recommendations, referrals, and wider industry research that identifies new voices. In the next six months, we are aiming to scale up our readership, broaden our reach through non-traditional media and possibly even develop a podcast offering.
We have bigger ambitions for the company over the long term. We aim to establish a credible online platform with a core base of subscribers that will eventually allow us to apply for grants, partner with sponsors, and host online policy summits with prospective partners like academic institutions and publishing collaborators.
How did your PSIA experience help you with the role?
On behalf of the entire New Global Perspectives team, I can say that the Master's in Advanced Global Studies (MAGS) program at PSIA gave us the opportunity to meet a remarkably diverse cohort of professionals who returned to university after successful careers in the workforce. This allowed for the cross-pollination of ideas while at PSIA and beyond. We finished our studies confident that with clear ideas, evidence-based research, and a strong argument, we could make a meaningful contribution to the global conversation. New Global Perspectives is about bringing other voices with us on that journey.
Learn more:
Last modified 2021-10-26
04.09.2023
If you are looking for interns or future employees, our guide 'Recruit at Sciences Po' will provide the relevant information about our students, the careers we train them for and how to leverage this great pool of talent to meet your recruitment needs.
06.09.2023
Launched by two graduates (class of 2020) from Law School : Agnès de Fortanier (Master in Economic Law) and Thomas Harbor (dual degree Sciences Po HEC), What's up EU is a newsletter putting together a concise, well-documented, and informative weekly wrap-up of the news that matters at a continental scale — from a European perspective. Sciences Po Careers interviewed Augustin Bourleaud, in charge of its edition, who is currently a double master's degree student between Sciences Po and the London School of Economics.
Read more news