Homepage
> tanislas Julien-Steffens, Graduate of the Sciences Po Law School (2021)
tanislas Julien-Steffens, Graduate of the Sciences Po Law School (2021)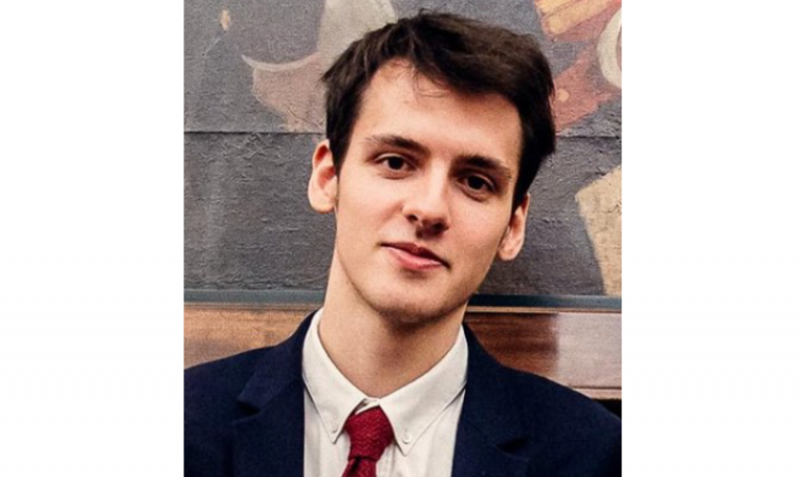 A legal education that is resolutely oriented towards learning by doing
Can you give us more information about your underdraduate background?
Before joining the Sciences Po Law School, I first followed a literary "classe préparatoire." I was then admitted to the History Master's program at the Sciences Po School of Research. Even though I had a strong interest in history, I was always also interested in pursuing a legal career and thus chose to complete a law degree at the University of Paris II Panthéon-Assas. This confirmed my choice to continue studying law and led me to join the Sciences Po Law School.
Can you describe your experience at Sciences Po Law School?
I was a student for three years at the Sciences Po Law School and followed the courses of the Master in Economic Law. During my first year, I took part, with four other students, in the Philip C. Jessup International Law Moot Court Competition, under the supervision of Professor Makane Moïse Mbengue.
I then took a gap year during which I did two six-month internships in law firms in Paris: the first one in international arbitration at Betto Perben Pradel Filhol and the second one in the Compliance, Investigations and White-Collar Crime Department of DLA Piper. These two internships gave me a much better understanding of the practice of law and confirmed my career choices.
In the second year of the Master's program, I attended Columbia Law School classes in the fall semester as part of the Global Business Law and Governance specialization and wrote a research paper under the supervision of Professor Régis Bismuth for the Pre-Doctoral Initiation to Research Program. In parallel to this Master's year, I was one of the two editors-in-chief of the Sciences Po Law Review. I had previously joined the editorial board during my gap year.
What have you learned from the global business law and governance program?
The teaching methods at Columbia Law School mostly rely on the pre-course readings to have exchanges with the class. I rapidly liked this approach to teaching because it trained me to synthesize legal readings to understand key concepts with the aim of mastering them sufficiently to be able to present them orally and then reuse them during the semester.
This semester allowed me to take subjects that I had never had the opportunity to study before, and which turned out to be fascinating. These include American law, investment law, international trade law, negotiation, and European and international sports law.
During the spring semester, the wide variety of courses in the Sciences Po Law School curriculum allows each student of the Global Business Law and Governance program to take courses in the areas of international law that interest him or her most. I was thus able to focus on arbitration and international litigation, public international law, and compliance.
What are your plans for the future?
I am currently planning on becoming a lawyer, specializing in international litigation and arbitration. I have, however, also greatly appreciated the legal research work I have been able to carry out as part of the Pre-Doctoral Initiation to Research Program during my second Master's year, and I would like to pursue it in the future.
Any advice for those joining Sciences Po Law School?
The Sciences Po Law School offers a legal education that is resolutely oriented towards learning by doing in various legal disciplines. That is why I encourage students joining the Sciences Po Law School not to censor themselves and to try out various fields and approaches to law through the numerous courses and projects offered by the Law School, as well as through the internships that must be carried out, to find the legal disciplines they are most interested in and the practice in which they will flourish.
Stanislas Julien-Steffens, Graduate of the Sciences Po Law School, Master in Economic Law, Global Business Law and Governance Program (GBLG), 2021
Last modified 2021-10-28
27.01.2023
If you are looking for interns or future employees, our guide 'Recruit at Sciences Po' will provide the relevant information about our students, the careers we train them for and how to leverage this great pool of talent to meet your recruitment needs.
20.12.2022
On Friday, September 29, the Careers Fair was held for the first time on Sciences Po's 1 Saint Thomas Campus. More than 1,000 Sciences Po students and graduates attended the event where they met with over 70 different employers to discuss internships, apprenticeships and job opportunities.
Read more news