Homepage
> Kamina Diallo, PhD student and gender mainstreaming specialist at IOF, graduate of the Master in International Public Management (2015)
Kamina Diallo, PhD student and gender mainstreaming specialist at IOF, graduate of the Master in International Public Management (2015)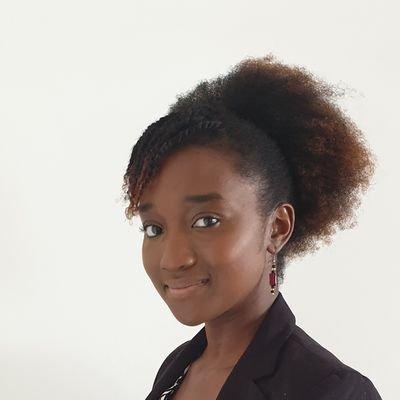 Kamina Diallo graduated from PSIA in 2015 and now works at the Organisation Internationale de la Francophonie (OIF) as a gender mainstreaming specialist.
What are your missions in your current job?
I work at the International Organization of the Francophonie, which is an international organization based in Paris. I work there as a program specialist in charge of gender mainstreaming. The objective of my job is to make sure that my colleagues, who implement projects in developing countries, integrate the gender equality perspective in their different actions. To do this, I train them by organizing awareness sessions so that they are able to systematically integrate this theme into all their initiatives and advocacy.
I also have a role to play internally. I do a lot of advisory support. I provide expert advice to my colleagues and ensure that the organization's processes also integrate the equality perspective.
What did the Sciences Po training bring you to practice?
The strength of Sciences Po is its multidisciplinary nature, and since I have a cross-disciplinary role, this is really useful to me. I am sometimes called upon by the Political Affairs Department, the Education Department or the Economics Department. So I can juggle these different subjects while adding the gender equality touch.
Moreover, as a doctoral student, I have done a lot of research, so I also master the techniques of colloquium and qualitative and quantitative data analysis, which allows me to be more efficient and to make more relevant analyses, more quickly.
An example of an outstanding project in which you would have taken part in this position?
An interesting project that we worked on and that is a bit of proof of the importance of what we do. Before joining the organization last year, I was a consultant for a German foundation in Côte d'Ivoire, the Friedrich Ebert Foundation, for which I was in charge of writing a study on the participation and representation of women in the security sector in Côte d'Ivoire. I was asked to collect and analyze a certain amount of data, to make an inventory of the presence of women in this sector, in quantitative terms but also in qualitative terms since I analyzed the positions they occupied, to see if they were in decision-making positions. At the end of this study, I formulated a certain number of recommendations, in order to support the advocacy of the foundation and women's organizations for a better participation in this field.
At the OIF, we have been working for the past year on the design of an online training course for teachers in all French-speaking countries, to raise their awareness of gender equality and to ensure that they teach in an egalitarian manner, free of any gender stereotypes.
What do you enjoy most about your job?
To ensure on a daily basis that the issue of women, who make up half of humanity, is well taken into account in the activities of my colleagues who are in the field and who can have a direct impact on the lives of thousands of women and girls. And in the context of the COVID-19 pandemic, this is central because they have been greatly affected by this crisis. I make sure that they are not forgotten, that their voices count. I also make sure that it is not only women who feel involved in this fight, but also men, who are key players.
What is the most challenging?
That people understand the importance of integrating gender equality in their activity. For this to happen, a certain number of strongly held stereotypes must be deconstructed and this is not always easy.
Any advice for female students at Sciences Po?
It may seem trivial but get involved! Get involved in an association, a political party, in what makes you tick and interests you. Get involved in your classes: don't hesitate to participate, to give your opinion. Make yourself heard. You have a voice, it deserves to be heard!
Read more
Last modified 2022-03-07
04.09.2023
If you are looking for interns or future employees, our guide 'Recruit at Sciences Po' will provide the relevant information about our students, the careers we train them for and how to leverage this great pool of talent to meet your recruitment needs.
06.09.2023
Launched by two graduates (class of 2020) from Law School : Agnès de Fortanier (Master in Economic Law) and Thomas Harbor (dual degree Sciences Po HEC), What's up EU is a newsletter putting together a concise, well-documented, and informative weekly wrap-up of the news that matters at a continental scale — from a European perspective. Sciences Po Careers interviewed Augustin Bourleaud, in charge of its edition, who is currently a double master's degree student between Sciences Po and the London School of Economics.
Read more news