Homepage
> ADRIEN, CHEF DU SERVICE POLITIQUE DE TF1 ET LCI, DIPLÔMÉ DU MASTER EN JOURNALISME
ADRIEN, CHEF DU SERVICE POLITIQUE DE TF1 ET LCI, DIPLÔMÉ DU MASTER EN JOURNALISME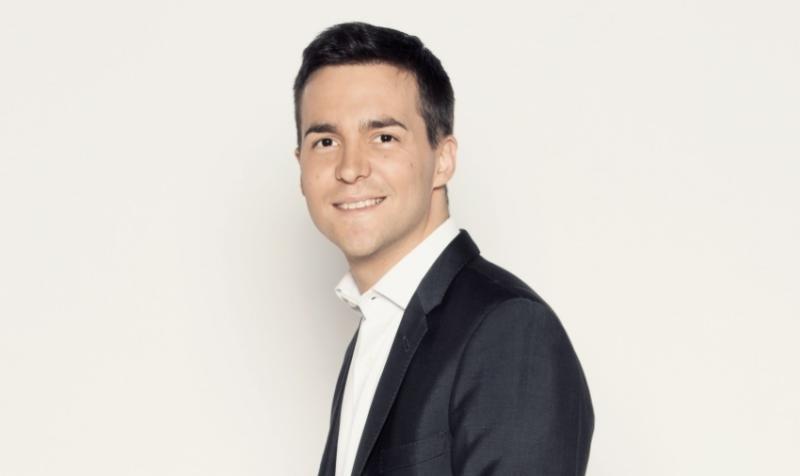 Adrien Gindre est le chef du service politique de TF1 et LCI. Il a fait un parcours en apprentissage en alternance à RTL, diplômé en 2007 de l'École de journalisme.
Pouvez-vous décrire votre parcours académique et professionnel ?
Toute ma scolarité post-bac s'est faite à Sciences Po : d'abord au premier cycle franco-allemand délocalisé à Nancy puis en master à l'Ecole de Journalisme, avec entre les deux une année à l'étranger passée à Berlin (Allemagne) en stage dans des médias allemands. J'ai énormément appris au cours de ces cinq années mais pas seulement sur le plan académique. J'ai aussi et surtout appris à apprendre, à développer ma curiosité, mon esprit critique, à m'ouvrir au monde et à la diversité de ses enjeux.
Quel poste occupez-vous aujourd'hui ? A quoi ressemble votre travail au quotidien ?
Depuis 2018, je suis le chef du service politique de TF1 et LCI. Je suis principalement chargé d'encadrer le travail des reporters politiques au profit des journaux de 13h, de 20h, de l'antenne de LCI et du digital TF1info. J'interviens moi-même régulièrement sur les antennes de TF1 et LCI pour des analyses politiques ou lors d'éditions spéciales. Je participe chaque dimanche à 12h au Grand Jury RTL - LCI - LeFigaro. Mon travail consiste en grande partie à faire en sorte que TF1 et LCI soient en pointe sur les grands événements politiques.
Quelles ont été les contributions de votre formation à la fonction que vous occupez aujourd'hui ?
Le premier cycle à Sciences Po m'a donné un solide bagage de départ. J'ai ensuite réalisé au cours mes deux années à l'Ecole de Journalisme un apprentissage en alternance à RTL où je passais mes week-ends et vacances scolaires. Ce mix entre l'expérience en rédaction et les cours très concrets à l'Ecole de journalisme de Sciences Po m'a énormément apporté. Le contact à l'Ecole avec des enseignants étant eux-mêmes des journalistes en activité m'a beaucoup appris sur la réalité du métier. La mise en conditions réelles à travers les ateliers pratiques en cours était un vrai plus.
Quels souvenirs gardez-vous de votre école, de votre promotion, de vos enseignants ?
A l'Ecole de journalisme de Sciences Po, on crée des liens entre étudiants qui peuvent bien sûr persister au-delà de la scolarité. Ce sont d'une certaine manière de futurs collègues, tout comme nos professeurs. Je travaille aujourd'hui avec des journalistes que j'ai eus à l'époque comme camarades ou comme enseignants. Une phrase d'une professeure, Michèle Cotta, m'a par ailleurs particulièrement marqué : "Quand vous couvrez une actualité, arrêtez-vous toujours un instant pour vous demander ce que vous en pensez". Conseil essentiel qui permet de garder recul et capacité d'analyse.
Last modified 2022-03-21
27.01.2023
If you are looking for interns or future employees, our guide 'Recruit at Sciences Po' will provide the relevant information about our students, the careers we train them for and how to leverage this great pool of talent to meet your recruitment needs.
20.12.2022
On Friday, September 29, the Careers Fair was held for the first time on Sciences Po's 1 Saint Thomas Campus. More than 1,000 Sciences Po students and graduates attended the event where they met with over 70 different employers to discuss internships, apprenticeships and job opportunities.
Read more news