BANQUE DE FRANCE
Banking, Finance, Insurance
La Banque de France fait partie de l'Eurosystème depuis 1999, date de l'adoption de l'euro par les banques centrales européennes.
Elle est garante de :
la stabilité monétaire : elle contribue à préparer, mettre en œuvre et expliquer la politique monétaire décidée par la BCE. Elle produit les études et statistiques nécessaires pour définir cette politique ;
la stabilité financière : elle surveille pour le compte de l'Autorité de contrôle prudentiel et de résolution, les banques,assurances et mutuelles .
Elle analyse les mutations de la sphère financière, en évalue les risques et propose des adaptations de la réglementation ;
la sécurité des moyens de paiements : institut d'émission, elle fabrique des billets, assure la qualité de la circulation de la monnaie et le bon fonctionnement des paiements par chèques, cartes et monnaie électronique.
Missions au plan international et national
La Banque de France apporte son expertise (études, recherche...) aux instances européennes et internationales.
Elle rend des services aux banques, aux entreprises, aux collectivités publiques (diagnostics économiques et financiers...).
Elle contribue à la protection des particuliers : gestion du surendettement et de fichiers destinés à améliorer leurs relations avec les banques.
Elle tient le compte du Trésor Public.

Découvrez nos métiers ! Les stages et les contrats en alternance, que nous développons de plus en plus, sont d'excellents moyens de nous connaître avant de nous rejoindre.

Retrouvez La Banque de France au Forum Carrières de Sciences Po, vendredi 28 septembre 2018 à la Cité de la Mode et du Design.
Opportunités & missions pour nos étudiants
Étudiants :
La Banque de France offre environ 150 stages et 150 contrats en alternance par an. Les stages sont proposés en priorité aux étudiants en dernière année d'étude ou en année de césure.
Jeunes diplômés et expérimenté :
Inscrivez-vous à nos concours et postulez via notre site recrutement : concours d'assistants spécialisés
Bac+2/3, concours de cadres
Bac+3/4, concours de cadres de
direction à partir de Bac+5, offres de postes en CDI ou en CDD...
Politique de recrutement et opportunités.
Profils requis : licence, Master 1 ou Master 2 scientifique, économique, financier, actuaire, comptable, juridique...
Quelques exemples de postes :
contrôleur bancaire et d'assurance /actuaire / auditeur interne / économiste / opérateur de marché /statisticien / chef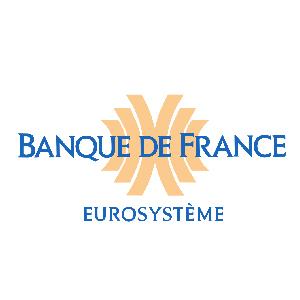 Contact details

PARIS, France
Website
| | |
| --- | --- |
| LinkedIn | |
| Twitter | |
Our offers on the network
Back
20.11.2018
Alice Koskas graduated from the Master of Finance and Strategy (School of Management and Innovation) in 2009 and is now Merchandising director for fashion accessories at Hermès. During her third year abroad studying at Fudan University in China, she encountered the world of art and design. From there, driven by both Sciences Po's values and her taste for art, crafts and commerce, it was only natural that she should join Hermès, where the corporate culture is focused on people, creativity and freedom of initiative.
29.01.2019
In 2018, out of 25 internships offered worldwide for their Summer programme, 15 Sciences Po students had the great opportunity to travel the world and work for the WFP. In January 2019, a new WFP Summer internship programme is launched: will you be part of it?
Read more news