Vivendi
Communication, Media
Groupe industriel intégré dans les médias et les contenus, Vivendi fédère Universal Music Group, Groupe Canal+ et Vivendi Village (Vivendi Ticketing, Wengo, Watchever et l'Olympia).
Documents
Opportunités & missions pour nos étudiants
stage de 6 mois auprès du directeur des affaires institutionnelles et européennes

consulter l'annonce ci-jointe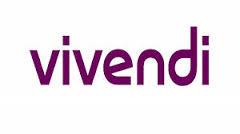 Contact details
42, avenue de Friedland
75008 Paris, France Tel: 01 71 71 31 19
SIRET N° : 489 344 267 00013
Website
Our offers on the network
Back
09.06.2020
Master in Public Policy, policy stream Cultural Policy and Management, promotion 2018. Marie Gervier graduated from the Master in Public Policy at the School of Public Affairs, Cultural Policy and Management policy stream. She is currently working as as a Communication and Event Manager for the United Nations Office in Geneva. Testimony.
15.06.2020
Perline Manuel est diplômée 2015 du master Marketing. Aujourd'hui elle est en charge de la revalorisation des conteneurs maritimes dits "de dernier voyage". Focus sur sa mission et son parcours au sein de l'entreprise familiale leader du transport maritime, de la gestion de zone commerciale aux projets au format intrapreneurial.
Read more news