Vivendi
Communication, Media
Groupe industriel intégré dans les médias et les contenus, Vivendi fédère Universal Music Group, Groupe Canal+ et Vivendi Village (Vivendi Ticketing, Wengo, Watchever et l'Olympia).
Documents
Opportunités & missions pour nos étudiants
stage de 6 mois auprès du directeur des affaires institutionnelles et européennes

consulter l'annonce ci-jointe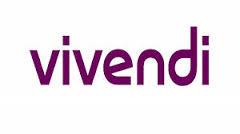 Contact details
42, avenue de Friedland
75008 Paris, France Tel: 01 71 71 31 19
SIRET N° : 489 344 267 00013
Website
Our offers on the network
Back
21.08.2019
The 2019 Graduate Employability Survey asked the Class of 2017 what they were up to now. Their responses indicated that Sciences Po graduates are entering the job market even more quickly than in previous years, with 87% landing a job less than 6 months after graduating (compared to 83.6% for the Class of 2016).
26.11.2019
Sciences Po Careers will be closed from Monday 23rd of December 2019 to Thursday 2nd of January 2020 icluded. During this period of time, no internship agreement will be signed.
Read more news