Le Choix de l'école
Education, Research
Le Choix de l'école est une association à but non lucratif partenaire du ministère de l'Éducation nationale. L'association permet à de jeunes diplômés et de jeunes actifs, qui ne se destinaient pas à l'enseignement, de s'engager en tant qu'enseignant dans des collèges publics situés en éducation prioritaire. Pour assurer leur réussite et celle de leurs élèves, l'association les prépare à leur première rentrée lors de l'université d'été et les accompagne ensuite pendant leurs deux premières années d'enseignement en collège. Depuis 2016 : 4 académies partenaires (Créteil, Versailles, Paris, Aix- Marseille), plus de 150 enseignants ont été accompagnés par Le Choix de l'école.

Opportunités & missions pour nos étudiants
Pour rejoindre le programme Le Choix de l'école, vous participez à une sélection en deux temps :
Étape 1 : admissibilité. Vous remplissez un formulaire de candidature en ligne sur le site www.lechoixdelecole.org
Étape 2 : admission. Vous participez à une journée de sélection entre janvier et juin à Paris.
Une fois sélectionné dans le programme, vous rencontrez un inspecteur d'académie pour un entretien de recrutement. Vous êtes recruté par l'éducation nationale comme enseignant contractuel à temps plein (18h/semaine devant élèves) et affecté dans un collège d'éducation prioritaire de l'une des académies partenaires. Vous enseignez les maths, l'anglais ou le français.
Et après le programme Le Choix de l'école ? Un tiers des enseignants continuent à enseigner, un tiers rejoignent des structures liées au secteur de l'éducation, un tiers rejoignent d'autres secteurs (culture, conseil, …).

RésidSocial est une start-up en pleine croissance qui se construit sur un modèle d'entreprise libérée. Si vous êtes digital native, avec une vraie fibre sociale et entrepreneuriale, et que vous souhaitez vous lancer dans un projet très enrichissant humainement, n'hésitez plus !

Retrouvez Le Choix de l'école au Forum Carrières de SciencesPo vendredi 27 septembre 2019 à Paris Expo, Porte de Versailles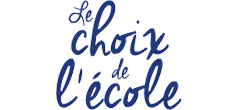 Contact details
10 rue la Boétie
75008 Paris, France
Website
| | |
| --- | --- |
| LinkedIn | |
| Facebook | |
| Twitter | |
Our offers on the network
Back
03.04.2023
If you are looking for interns or future employees, our guide 'Recruit at Sciences Po' will provide the relevant information about our students, the careers we train them for and how to leverage this great pool of talent to meet your recruitment needs.
22.03.2023
Launched by two graduates (class of 2020) from Law School : Agnès de Fortanier (Master in Economic Law) and Thomas Harbor (dual degree Sciences Po HEC), What's up EU is a newsletter putting together a concise, well-documented, and informative weekly wrap-up of the news that matters at a continental scale — from a European perspective. Sciences Po Careers interviewed Augustin Bourleaud, in charge of its edition, who is currently a double master's degree student between Sciences Po and the London School of Economics.
Read more news