Dechert LLP
Legal
A Paris, l'activité du cabinet Dechert s'articule principalement autour de deux grands pôles d'activité : Corporate / Fusionsacquisitions et Contentieux / Arbitrage International.
Les avocats travaillent étroitement avec les équipes Services Financiers, Droit Social, Propriété Intellectuelle et Droit Fiscal, et avec les autres bureaux de Dechert à travers le monde. Classé parmi les meilleurs cabinets d'avocats de la place, Dechert intervient auprès de groupes français et internationaux et de fonds d'investissments.
Opportunités & missions pour nos étudiants
LE RECRUTEMENT
Nous recherchons des étudiants / candidats ayant une solide formation juridique, un excellent niveau d'anglais :
par candidature spontanée,
lors de forums de recrutement,
pendant le cocktail annuel Dechert.
La sélection s'effectue sur cv et lettre de motivation.
Entretien avec l'associé et/ou le collaborateur.

Dechert recherche des candidats à fort potentiel capables d'évoluer dans un environnement international et de contribuer au développement du bureau de Paris. Le travail en équipe occupe une place prépondérante, rendant fondamentale la capacité à s'intégrer dans les équipes existantes.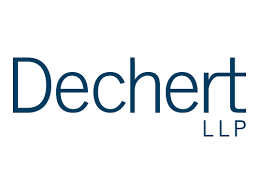 Contact details
32 rue de monceau
75008 Paris , France Tel: 01 57 57 80 80
Website
Our offers on the network
Back
14.03.2022
If you are looking for interns or future employees, our guide 'Recruit at Sciences Po' will provide the relevant information about our students, the careers we train them for and how to leverage this great pool of talent to meet your recruitment needs.
20.12.2022
On Friday, September 29, the Careers Fair was held for the first time on Sciences Po's 1 Saint Thomas Campus. More than 1,000 Sciences Po students and graduates attended the event where they met with over 70 different employers to discuss internships, apprenticeships and job opportunities.
Read more news