Dechert LLP
Legal
A Paris, l'activité du cabinet Dechert s'articule principalement autour de deux grands pôles d'activité : Corporate / Fusionsacquisitions et Contentieux / Arbitrage International.
Les avocats travaillent étroitement avec les équipes Services Financiers, Droit Social, Propriété Intellectuelle et Droit Fiscal, et avec les autres bureaux de Dechert à travers le monde. Classé parmi les meilleurs cabinets d'avocats de la place, Dechert intervient auprès de groupes français et internationaux et de fonds d'investissments.
Opportunités & missions pour nos étudiants
LE RECRUTEMENT
Nous recherchons des étudiants / candidats ayant une solide formation juridique, un excellent niveau d'anglais :
par candidature spontanée,
lors de forums de recrutement,
pendant le cocktail annuel Dechert.
La sélection s'effectue sur cv et lettre de motivation.
Entretien avec l'associé et/ou le collaborateur.

Dechert recherche des candidats à fort potentiel capables d'évoluer dans un environnement international et de contribuer au développement du bureau de Paris. Le travail en équipe occupe une place prépondérante, rendant fondamentale la capacité à s'intégrer dans les équipes existantes.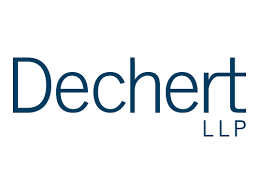 Contact details
32 rue de monceau
75008 Paris , France Tel: 01 57 57 80 80
Website
Our offers on the network
Back
09.06.2020
Master in Public Policy, policy stream Cultural Policy and Management, promotion 2018. Marie Gervier graduated from the Master in Public Policy at the School of Public Affairs, Cultural Policy and Management policy stream. She is currently working as as a Communication and Event Manager for the United Nations Office in Geneva. Testimony.
15.06.2020
Perline Manuel est diplômée 2015 du master Marketing. Aujourd'hui elle est en charge de la revalorisation des conteneurs maritimes dits "de dernier voyage". Focus sur sa mission et son parcours au sein de l'entreprise familiale leader du transport maritime, de la gestion de zone commerciale aux projets au format intrapreneurial.
Read more news