Dechert LLP
Legal
A Paris, l'activité du cabinet Dechert s'articule principalement autour de deux grands pôles d'activité : Corporate / Fusionsacquisitions et Contentieux / Arbitrage International.
Les avocats travaillent étroitement avec les équipes Services Financiers, Droit Social, Propriété Intellectuelle et Droit Fiscal, et avec les autres bureaux de Dechert à travers le monde. Classé parmi les meilleurs cabinets d'avocats de la place, Dechert intervient auprès de groupes français et internationaux et de fonds d'investissments.
Opportunités & missions pour nos étudiants
LE RECRUTEMENT
Nous recherchons des étudiants / candidats ayant une solide formation juridique, un excellent niveau d'anglais :
par candidature spontanée,
lors de forums de recrutement,
pendant le cocktail annuel Dechert.
La sélection s'effectue sur cv et lettre de motivation.
Entretien avec l'associé et/ou le collaborateur.

Dechert recherche des candidats à fort potentiel capables d'évoluer dans un environnement international et de contribuer au développement du bureau de Paris. Le travail en équipe occupe une place prépondérante, rendant fondamentale la capacité à s'intégrer dans les équipes existantes.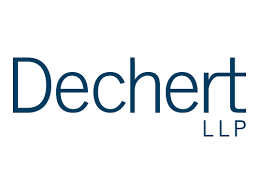 Contact details
32 rue de monceau
75008 Paris , France Tel: 01 57 57 80 80
Website
Our offers on the network
Back
21.08.2019
The 2019 Graduate Employability Survey asked the Class of 2017 what they were up to now. Their responses indicated that Sciences Po graduates are entering the job market even more quickly than in previous years, with 87% landing a job less than 6 months after graduating (compared to 83.6% for the Class of 2016).
26.11.2019
Sciences Po Careers will be closed from Monday 23rd of December 2019 to Thursday 2nd of January 2020 icluded. During this period of time, no internship agreement will be signed.
Read more news