Ipsos France
Others
Implanté en Europe, en Amérique du Nord, en Amérique Latine, au Moyen-Orient, en Afrique et dans la zone Asie-Pacifique, le groupe Ipsos, créé à Paris en 1975, est aujourd'hui présent à travers ses filiales dans 87 pays et se situe au 3ème rang mondial des sociétés d'études. Ipsos, institut indépendant, s'attache à décrypter la vie - la vraie - des consommateurs, citoyens, salariés, pour inspirer les bonnes décisions.
Opportunités & missions pour nos étudiants
Ipsos recrute des stagiaires et des alternants sur tous ses métiers et principalement sur des postes de chargés d'études, de planning
stratégique, mais aussi dans la data science et le digital.
Nous recrutons aussi pour les équipes corporate en finance et en communication.
Plus de 50% de nos étudiants en fin de cursus sont embauchés chez Ipsos à l'issue de leur stage/ apprentissage.
Vous bénéficierez d'un processus d'intégration spécifique, d'un accompagnement tout au long de votre parcours chez Ipsos et d'un système de tutorat.
Le processus de recrutement est en 3 étapes :
un entretien vidéo différé
un entretien opérationnel/ RH
un test d'anglais (niveau B2requis).

It's time to change the game !

Intégrer Ipsos c'est choisir un métier passionnant au coeur des enjeux d'actualités. C'est arriver à comprendre le comportement du

consommateur, aider à mieux le connaître. C'est aussi bénéficier d'une multiplicité d'opportunités d'apprentissage dans des secteurs différents : le marketing, la publicité, les médias, la politique, le CRM .. etc

C'est enfin se voir confier des responsabilités immédiatement sur des études avec de véritables perspectives d'évolutions professionnelles.

Retrouvez IPSOS au Forum Sciences Po Entreprises vendredi 29 septembre 2017 à la Maison de la Chimie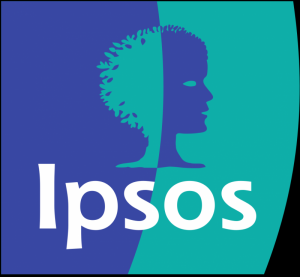 Contact details
35 rue du Val de Marne
75013 Paris, France
Website
| | |
| --- | --- |
| LinkedIn | |
| Facebook | |
| Twitter | |
Our offers on the network
Back
27.01.2023
If you are looking for interns or future employees, our guide 'Recruit at Sciences Po' will provide the relevant information about our students, the careers we train them for and how to leverage this great pool of talent to meet your recruitment needs.
22.03.2023
Launched by two graduates (class of 2020) from Law School : Agnès de Fortanier (Master in Economic Law) and Thomas Harbor (dual degree Sciences Po HEC), What's up EU is a newsletter putting together a concise, well-documented, and informative weekly wrap-up of the news that matters at a continental scale — from a European perspective. Sciences Po Careers interviewed Augustin Bourleaud, in charge of its edition, who is currently a double master's degree student between Sciences Po and the London School of Economics.
Read more news