Ubisoft
Communication, Media
Ubisoft fait partie des acteurs mon- diaux de l'Entertainment grâce à ses marques aux univers riches qui per- mettent à des milliers de joueurs de vivre des expériences de jeux inoubliables (Assassin's Creed, Far Cry, Watch_Dogs, les Lapins Crétins, Rayman, Just Dance, The Division, Ghost Recon, etc.).
Nos univers se déclinent également au-delà du jeu vidéo que ce soit sous la forme de live show, BD, séries animées, films, expositions, parcs à thème ou de jeux de plateaux.
Vous souhaitez travailler aux côtés d'experts passionnés qui œuvrent à transformer le monde du divertissement et plus encore ? Chez Ubisoft, nous offrons un environnement ouvert où les idées prometteuses ont la chance de briller et où tout le monde est encouragé à partager sesconnaissances.
Êtes-vous prêt à relever le défi ?
Rejoignez nous et façonnons ensemble le futur de l'industrie !
Rendez-vous sur : www.jobteaser.com/fr/entreprises/ ubisoft
www.jobs.ubisoft.com
Opportunités & missions pour nos étudiants
Ubisoft accueille des stagiaires (essentiellement en année de césure ou en stage de fin d'études) et des alternants tout au long de l'année.
Nous offrons des opportunités dans toutes nos filières métiers, notamment en Ressources Humaines, Finance, Marketing, Communication, Sales ou encore Gestion de projet.
En quête des meilleurs talents, Ubisoft recherche des candidats passionnés, recrutés pour leur potentiel, leur curiosité et leur créativité. Savoir collaborer, analyser, identifier des solutions innovantes et prendre des initiatives sont des compétences clés pour intégrer le groupe. La maîtrise de l'anglais est également indispensable pour rejoindre nos équipes internationales.
Le process de recrutement, en stage ou en poste, comporte plusieurs entretiens individuels avec l'équipe RH et le futur manager et parfois des cas pratiques.
> Pour consulter nos offres de stages et d'emplois à l'étranger, merci de postuler directement auprès de nos filiales via notre site de recrutement

Ubisoft offre le meilleur des deux mondes :



La vision, la stabilité, les opportunités et le catalogue de marques d'un grand groupe international



La liberté, la créativité, l'esprit entrepreneurial et l'environnement de travail convivial d'une start-up En rejoignant Ubisoft, vous évoluerez dans un environnement de travail convivial où les challenges sont quotidiens et l'esprit d'équipe, essentiel. Nous vous attendons nombreux sur notre stand pour vous rencontrer, échanger avec vous sur la diversité de nos métiers et les opportunités que nous pouvons vous offrir.



Retrouvez Ubisoft au Forum Carrières de SciencesPo vendredi 27 septembre 2019 à Paris Expo, Porte de Versailles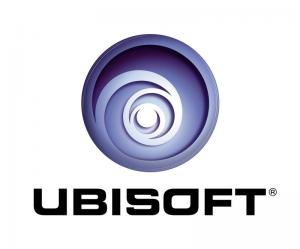 Contact details
126 rue de Lagny
93100 Montreuil, France Tel: 0148182600
Website
| | |
| --- | --- |
| LinkedIn | |
| Facebook | |
| Twitter | |
Our offers on the network
Back
02.09.2021
Over the course of these three days, you will have the chance to meet with numerous Sciences Po students and graduates. All will be actively seeking internships (whether as a mandatory part of their master's course or for a gap year), apprenticeships, fir
15.07.2021
The results of the 2021 Graduate Employability Survey on the class of 2019 show that Sciences Po students remain very attractive to employers, with 9 out of 10 graduates in professional activity. Despite a job market facing difficulties, 82% of our 2019 graduates found their first job in less than 6 months, and nearly ¾ of them have a stable profession. There are still just as many (37%) working abroad, in 84 countries. Discover all the results of our survey!
Read more news