Homepage
> Xavier, Senior consultant in Energy & environment (Sia Partners), graduated from PSIA
Xavier, Senior consultant in Energy & environment (Sia Partners), graduated from PSIA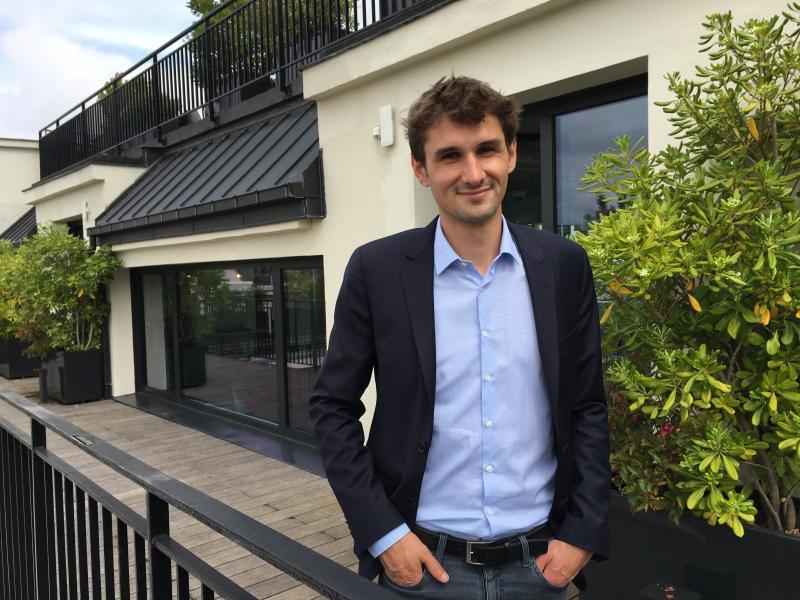 Xavier graduated in 2015 from the master in "International energy" at School of International Affairs (PSIA). Today Xavier works as a senior consultant at Sia Partners in Energy, Utilities & environment department. Why and how did he join Sia Partners? What are his daily activities? Read his testimonial before applying for internship or job opportunities at Sia Partners.
What are your main activities at Sia Partners?
As a consultant at Sia Partners, I work with companies in the energy and environment sector in France. The projects we work on take diverse forms: whether it's studying the market, devising roadmaps or assisting industrial projects. For example, one of the first missions I worked on focused on the creation of a hydrogen power station using renewable energy sources. My role in the project was to oversee the coordination of the nine actors involved, in terms of planning, budgets and liaising with external funding bodies. More recently, I've been working on issues relating to the circular economy, with the aim of advising energy specialists on their environmental strategy for the next 10 to 15 years. We worked together on solutions relating to co-design, specific vehicle pooling initiatives and integrating sustainable supplies in their purchasing policy.
Why did you choose Sia Partners?
My first interaction with Sia Partners was at the Sciences Po Careers Fair. I met some consultants from the firm who told me a lot about it. Later on, during an internship with a French energy specialist, I again heard about Sia Partners and their expertise in the energy and environment sector. That completely convinced me to apply for a job there after graduating.
What do you like most about Sia Partners?
The first thing is the potential for growth in our work. We are very quickly able to take on more responsibility and supervise small teams of staff for our clients. The second aspect relates more to the projects we lead within the firm, particularly an initiative called "Consulting For Good", which aims to increase the number of projects we run on issues around CSR and corporate climate action.
What is your advice for applying?
If you're hoping to work in energy and environment for banks, insurance companies or HR, what recruiters will be looking for is a genuine interest in the subject. That's why we recommend looking into the publications we produce regularly and the projects we run within the firm or for our clients, which will give you the keys you need to join Sia Partners.
find out more
Last modified 2021-09-14
04.09.2023
If you are looking for interns or future employees, our guide 'Recruit at Sciences Po' will provide the relevant information about our students, the careers we train them for and how to leverage this great pool of talent to meet your recruitment needs.
06.09.2023
Launched by two graduates (class of 2020) from Law School : Agnès de Fortanier (Master in Economic Law) and Thomas Harbor (dual degree Sciences Po HEC), What's up EU is a newsletter putting together a concise, well-documented, and informative weekly wrap-up of the news that matters at a continental scale — from a European perspective. Sciences Po Careers interviewed Augustin Bourleaud, in charge of its edition, who is currently a double master's degree student between Sciences Po and the London School of Economics.
Read more news