Homepage
> Alejandra, Reasearch assistant to Professor Shiv Someshwar (European Chair for Stustainable Devlopment and Climate Transition), graduated from PSIA
Alejandra, Reasearch assistant to Professor Shiv Someshwar (European Chair for Stustainable Devlopment and Climate Transition), graduated from PSIA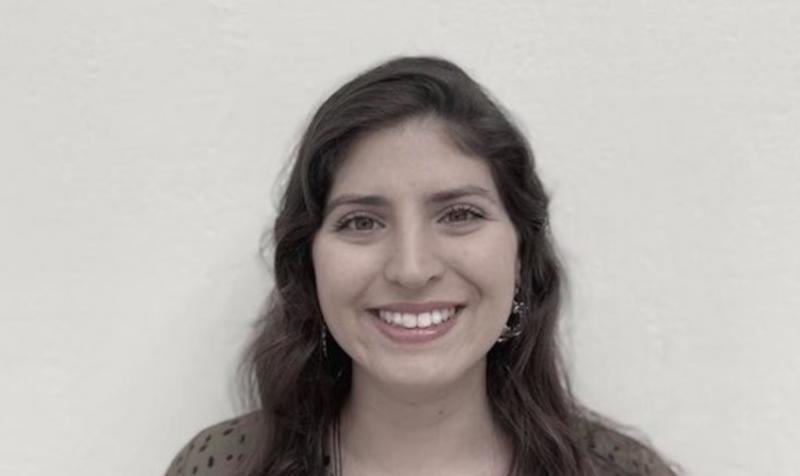 Coming from Mexico, Alejandra has graduted in Environmental Policy. She is Research Assistant to Professor Shiv Someshwar, the Chairholder of the European Chair for Sustainable Devlopment and Climate Transition.
What is your role and main responsibilities?
My work is that it is very versatile and dynamic. I am involved in many different activities related to advancing sustainable development and the climate transition (research, event planning, student activities, etc.). Currently, one important research area of our team is Nature based Solutions (NbS) and we will be publishing a paper soon on the social and institutional challenges in scaling up NbS for climate change adaptation and mitigation. The Chair has also launched an Independent Task Force on Creative Climate Action, and as part of my job I have the privilege to assist this wonderful and diverse group of experts. We are also developing many student activities to engage students in sustainability issues outside the classroom. Interacting with students is one of the most enriching aspects of my job.
How did you secure this role?
When jobhunting I religiously checked the super comprehensive PSIA career's newsletter every Friday, as well as Sciences Po's job offers. Finally, one day I stumbled upon my current job's vacancy announcement and after reading the job description I really had the feeling that my profile was a very good match for the position. I think it is important when you read job descriptions that you do see yourself performing at least 80% of the expected activities. In my case I really could see myself carrying out all of the activities (which does not happen for all job descriptions!). I came to the interview very positive and with a lot of energy. I really prepared for the interview and I think part of why I was selected is that there was a good connection with my interviewers (as if we knew we would make a very good team!).
What is the most fascinating and/or surprising aspect at your role?
Well, I am a proud Sciences Po graduate and it really made me very happy to come back to my university. I applied to many (really many!) jobs. I always wanted to stay in Paris but was open to moving to wherever I could find an exciting job, so I was really happy that this was the job for me. As for my role, one great aspect is that I am really expanding my network and meeting (or at least e-meeting) lots of highly renowned experts. I am also very lucky to be working with a wonderful team and to have a supervisor that really cares about my professional growth. Another fascinating aspect is to frequently interact with students. Also, given that I am a lawyer, for me personally it has been really wonderful to have been given the opportunity to have a position that is not focused in law (although related).
How did your PSIA experience help you with the role?
My graduate studies at PSIA complemented really well my previous legal studies and I think provided me with a very versatile profile. The curricula and diversity of my courses provided me with a sound understanding of many sustainability issues and that has definitely been very useful for my role where I need to have at least a good general idea of the different sustainability challenges the world faces. Moreover, at PSIA I developed other fundamental skills such as teamwork and oral/verbal communication skills. I also think that studying at PSIA really helped me to get my third semester internship at the UNFCCC Secretariat, and so far, that has been one of the most enriching professional experiences I have had.
What advice would you give to others?
Jobhunting is hard. It is a job on its own. My jobhunting was not easy, it took a long time to find my current job. But the wait was worth it. So, for anyone else going through that process, I wish to say keep going. Persistence is key. Do not get too disappointed by rejection emails. Keep applying, you just need a bit of luck and good timing too (and it will come). Also, at least in my case, coming from Mexico, the visa issue was really problematic (many NGOs in Europe do not sponsor visas I found out!). So, to people from non-EU countries looking for jobs in Europe I can say the jobhunting will be in fact even harder, but it is possible. Do not give up!!
Learn more:
Last modified 2021-10-26
04.09.2023
If you are looking for interns or future employees, our guide 'Recruit at Sciences Po' will provide the relevant information about our students, the careers we train them for and how to leverage this great pool of talent to meet your recruitment needs.
06.09.2023
Launched by two graduates (class of 2020) from Law School : Agnès de Fortanier (Master in Economic Law) and Thomas Harbor (dual degree Sciences Po HEC), What's up EU is a newsletter putting together a concise, well-documented, and informative weekly wrap-up of the news that matters at a continental scale — from a European perspective. Sciences Po Careers interviewed Augustin Bourleaud, in charge of its edition, who is currently a double master's degree student between Sciences Po and the London School of Economics.
Read more news