Homepage
> Ronald, Reasearch Engineer (EDF), graduated from PSIA
Ronald, Reasearch Engineer (EDF), graduated from PSIA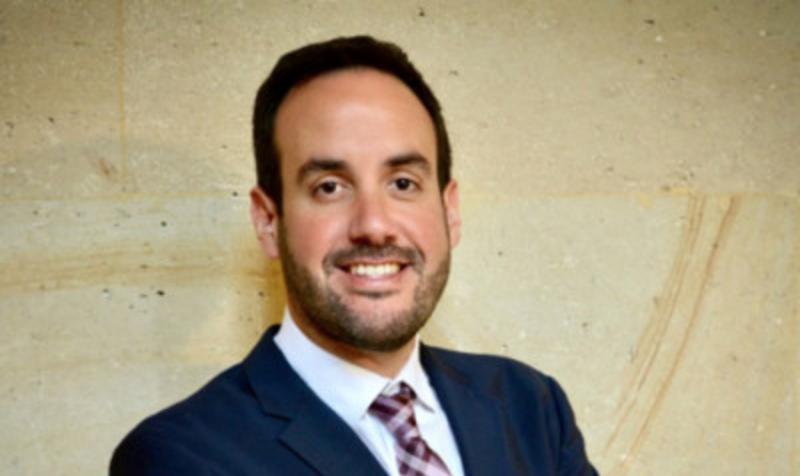 Ronald has graduated in International Energy. Coming from Venezuela he si a Research Engineer at EDF.
What is your role and main responsibilities?
I work as a Research Engineer at EDF, specifically in the Energy Foresight & Strategic Support group. As part of my job, I analyze current and long-term supply/demand dynamics taking place in energy markets and evaluate their impact on the company's business strategy. I also assess the potential implications of the European Green Deal, COVID-related recovery plans, and net-zero commitments in terms of near and long-term energy supply/demand profiles.
How did you secure this role?
I found this job opportunity through networking. I contacted through LinkedIn a Sciences Po Alumna who was working for EDF at that time. She accepted my invitation to connect and talk over a coffee about the type of activities involved in energy market & strategy roles and the career progression that someone could expect to have after joining EDF. A few weeks later, luckily, they opened a position in her previous group and she put me in touch with the hiring manager. After 6 months of interviews I got an offer from EDF that matched job expectations I had at the moment.
What is the most fascinating and/or surprising aspect at your role?
Although no job is perfect, I think I can say I am lucky enough to work on things I feel passionate about. I did the International Energy masters at Sciences Po with the objective to expand my professional opportunities and get to work on the decarbonisation of the energy sector, and that's precisely what I am doing. My current role allows me to follow closely a variety of current events and imagine different visions of what the energy sector could look like into the future. In doing so, I have the chance to better comprehend what it takes for people, companies, and governments to commit to a decarbonized future and the countless linked to it.
How did your PSIA experience help you with the role?
Coming from an engineering background in the oil & gas sector, I was used to looking at things from a technical perspective (like in: it is technically feasible or not). The flexibility of the coursework at Sciences Po helped me develop a broad understanding of the energy sector beyond technicalities. Now, I am able to add key perspectives to my analyses, including politics, economics, and environment, which are key to get a better picture of the massive transformation the energy sector is going through these days.
What advice would you give to others?
I would like to talk from the perspective of a career changer, which is probably not the most common profile you will find at Sciences Po. I had already worked for 9 years and as a Petroleum Engineer and was 33 years old before coming to France. I believe Sciences Po is a great place to learn to connect the dots in different ways and develop macro perspectives that are highly valuable for stakeholders in the public and the private sectors given the complexity of the challenges we face in today's world. I would say it is suitable for people who want to expand the core knowledge, especially coming from engineering backgrounds.In terms of advice, I would recommend everyone to take advantage of the huge professional network linked to Sciences Po. In my experience, I have even been able to ask for professional advice to former professors and get to connect and have amazing exchanges with people working in my sector.
Learn more:
Last modified 2021-10-26
04.09.2023
If you are looking for interns or future employees, our guide 'Recruit at Sciences Po' will provide the relevant information about our students, the careers we train them for and how to leverage this great pool of talent to meet your recruitment needs.
06.09.2023
Launched by two graduates (class of 2020) from Law School : Agnès de Fortanier (Master in Economic Law) and Thomas Harbor (dual degree Sciences Po HEC), What's up EU is a newsletter putting together a concise, well-documented, and informative weekly wrap-up of the news that matters at a continental scale — from a European perspective. Sciences Po Careers interviewed Augustin Bourleaud, in charge of its edition, who is currently a double master's degree student between Sciences Po and the London School of Economics.
Read more news