Homepage
> Juan, Consultant seniot (eurogroup consulting), graduated from the urban school
Juan, Consultant seniot (eurogroup consulting), graduated from the urban school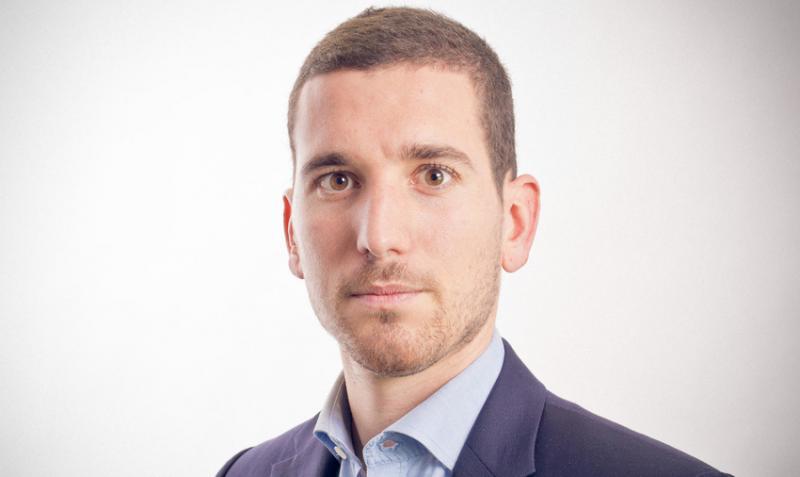 Juan Cristellys, Spanish, graduated from the Master Governing the Large Metropolis (GLM) in 2015. He did his Bachelor at Sciences Po, at the Campus in Poitiers which is specialised in the areas of South America, Spain and Portugal.
What is your current position?
I am a Senior Consultant at Eurogroup Consulting, a strategy consulting firm. I am based in Paris and I have two main missions. First of all, CRS strategic consultancy projects for companies involved in the organisation and development of 2024 Paris Olympic Games. My second task is the organisational consultancy for private and public actors in the framework of fusion or restructuration projects.
What did you do since your graduation?
After my master's degree, I joined as an intern the European forum for urban security (Efus), the only European network working on prevention and security at the local level.
After this internship, they hired me as Programme manager and I spent 3 years mainly working on the following activity areas: policy consulting for the design, implementation and evaluation of crime prevention strategies for local and regional authorities; design and management of European projects (funded by the EU) up to 600 000 € per project, involving various stakeholders (municipalities, ministries, universities, etc.) and the development of Efus' network of cities, mainly in Spain.
After three years working at Efus, I decided to join Eurogroup Consulting to amplify my expertise in other thematic areas than security, such as transport, energy or CSR (Corporate Social Responsibility).
What did you think of your training at Sciences Po?
Sciences Po gives you the freedom to build you own academical and professional path, since your Bachelor until your master's degree. It is not just because of the variety its pedagogical offer, but also because of the freedom you are given to choose the topic to address through your different works.
GLM, for instance, gives special importance to your autonomy and your own interests when it comes to individual and collective works. In my case, I was always able to undertake different projects (capstone, paper, presentation, professional dissertation, etc.) linked to my area of interest: namely, policy design and consultancy on security issues.
To sum up, Sciences Po gives you the tools, it's up to you to activate them depending on your own interests! In my case, GLM and its pedagogical team were key in order to concretise my own project and find the topics with which I was able to grow.
Did your master's degree make it easier for you to find work?
Absolutely! This for 2 main reasons: I always had the support and advices from the pedagogical and scientific teams of my master's degree. This was a key factor when looking for my internship and getting in touch with potential organisations when looking for job opportunities.
Moreover, despite the eventual differences between GLM students in terms of thematic interests (transport, security, housing, etc.) we all share common skills developed during our master's degree, which are: understanding an issue, mapping resources to address it, drafting recommendations, and being able to assess the impact of the undertaken action. All these skills have been essential to be considered as being reliable on my previous and current job.
Last modified 2021-11-25
04.09.2023
If you are looking for interns or future employees, our guide 'Recruit at Sciences Po' will provide the relevant information about our students, the careers we train them for and how to leverage this great pool of talent to meet your recruitment needs.
06.09.2023
Launched by two graduates (class of 2020) from Law School : Agnès de Fortanier (Master in Economic Law) and Thomas Harbor (dual degree Sciences Po HEC), What's up EU is a newsletter putting together a concise, well-documented, and informative weekly wrap-up of the news that matters at a continental scale — from a European perspective. Sciences Po Careers interviewed Augustin Bourleaud, in charge of its edition, who is currently a double master's degree student between Sciences Po and the London School of Economics.
Read more news