Homepage
> Sillicon Valley - the American Dream for Start-Ups?
Sillicon Valley - the American Dream for Start-Ups?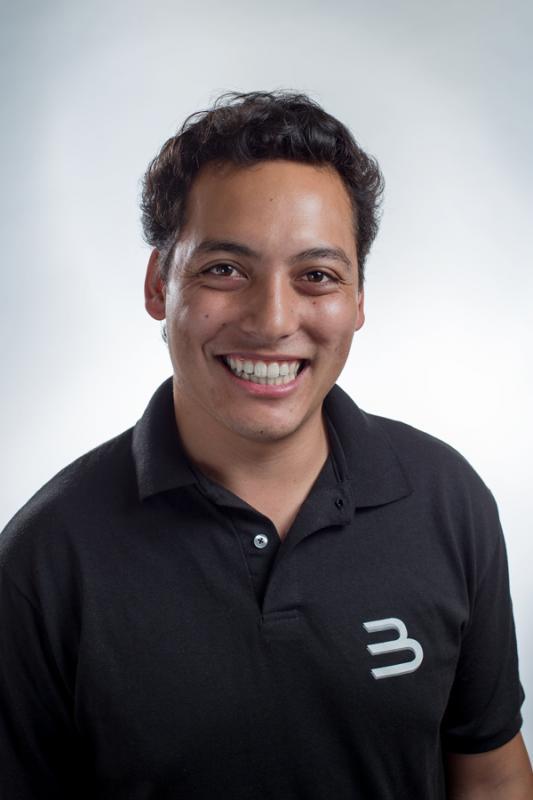 "Failure isn't seen as something negative, but as something to respect." Johnny Chin is co-founder and CEO of Bannerman in San Francisco, USA. He's an American national from the Bay Area and graduated from Sciences Po in Finance and Strategy 2010. In 2013, Chin launched his start up Bannerman in San Francisco. Christiane Laloy and Fabrice Barthelemy met with him in San Francisco in May 2016 and talked about his career as a founder in the startup ecosystem of San Francisco. Here is the success story of a French-American startuper in San Francisco.
Christiane Laloy (C.L) - Tell me about Bannerman and the culture of your company ?

Johnny Chin (J.C.) - Bannerman believes everyone deserves to be safe. We're building technology to make that happen. The security guard market is stuck in the 1980's. It's a massive industry covered by a dark cloud. Modern security threats require a modern security company, and that's what Bannerman is. Founded in 2013, Bannerman Security helps property, office, commercial, and other facility managers to keep their people and properties safe and secure. It is a new kind of physical security company, combining experienced security professionals with proprietary software that helps guards and clients more easily and efficiently communicate, track, and report on their operations.

Built to be the most advanced security guarding software solution available today, Bannerman's enables you to manage everything from your desktop or mobile device in order to easily book and communicate with your guards and our team -- anywhere, anytime.

Today, our core team is 20 people, we partner with 500+ security guards and thousands of people are protected by Bannerman.

"We take our work seriously, but we don't take ourselves seriously. Also, we consider ourselves 'learn-it-alls,' not 'know-it-alls.' : we're very proud of being 'Franco-American.' We like to think we're getting the best of both worlds - from the 9e arrondissement (Europe HQ) to the heart of SoMa (US HQ)."
C.L - What did you study during your 2 years at Sciences Po and how did your time in Europe influence your career in the US?
J.C.: I studied Finance & Strategy (mention Finance). Sciences Po was the best preparation for starting Bannerman. I owe so much to the professors for what they taught me. The course on Strategy inspired me to want to be a CEO one day.
Silicon Valley is a very supportive place. Failure isn't seen as something negative, but as something to respect.

C.L - Why is the Bay Area such a good place to build a company and to work ?

J.C.: This is going to sound ridiculous: If you work at a startup, you're considered cool. If you work at a big company, you're not cool. Social acceptance plays a major role. The greatest advantage of working in an american start up is learning. In a start up you'll be able to learn so much! There's also the potential to make money, but the best people I've met aren't driven by making a lot of money. The biggest disadvantage is how risky it is. A close second would be the lack of work-life balance. You have to really love what you do because you won't have much free time outside of work.
C.L - Tell me about the time when you failed your first start up had to start all over.
J.C.: I've failed four times. I can't think of anything farther from 'La Vie en Rose' than having to shut down your company. It feels like a part of you dies. Silicon Valley and the people you surround yourself with help bring you back to life. That's the magic of Silicon Valley - it's filled with entrepreneurs who play the game even though it absolutely breaks our hearts.
What advice would you like to give to our future graduates looking for startup opportunities in the Bay Area?
J.C.: Don't just apply to the brand name companies. Do your research, pick a few startups that really interest you, and be proactive about reaching out to them. It doesn't matter if they don't have a job opening for your exact role. I suggest you focus on getting a job at the company, because the role itself matters much less. It's easy to change roles once you're on the inside.
En savoir plus
Last modified 2016-12-13
04.09.2023
If you are looking for interns or future employees, our guide 'Recruit at Sciences Po' will provide the relevant information about our students, the careers we train them for and how to leverage this great pool of talent to meet your recruitment needs.
06.09.2023
Launched by two graduates (class of 2020) from Law School : Agnès de Fortanier (Master in Economic Law) and Thomas Harbor (dual degree Sciences Po HEC), What's up EU is a newsletter putting together a concise, well-documented, and informative weekly wrap-up of the news that matters at a continental scale — from a European perspective. Sciences Po Careers interviewed Augustin Bourleaud, in charge of its edition, who is currently a double master's degree student between Sciences Po and the London School of Economics.
Read more news