Homepage
> Being an intern in San Francisco
Being an intern in San Francisco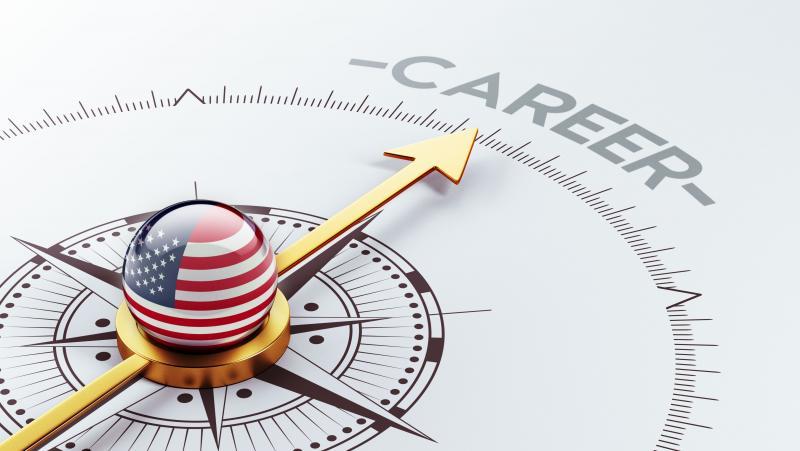 Swept away by the new tech wave, Lisa Bardet, currently a Master's student in Economics and Business, interned for eleven months at the Chamber of Franco-American Commerce in San Francisco during her third year. She told us about her professional experience in the San Francisco technopole.
Christane Laloy (C.L) – What did you learn from this internship experience ?

Lisa Bardet (L.B.): -To work for eleven months at the Chamber of Commerce allowed me to acquire both a rich experience of the tasks to carry out, and a global vision of the post, as well as of the functioning of the Chamber of Commerce. Both are essential to acquire autonomy in a team, and to take initiatives to become a driver of in-depth change.
An internship of that length of time also revealed itself to be a significant advantage for professional networking. I was fortunate enough to meet numerous entrepreneurs and French executives come to visit, work or develop their company in the United States thanks to FACCSF. A long internship like this one enables encounters to develop further, and to create sustainable collaborations.

From my experience, an internship like this one is very valued by recruiters, I've already been contacted for several jobs in San Francisco and in Paris »

(C.L) How did you find your internship? Would you have advice on how to find an internship in the United States and in particular in the « Bay Area »?

L.B.: While in the process of sending various applications, I talked about my search for an internship around me and I met someone who was a volunteer at the Chamber of Commerce in San Francisco. She recommended that I ask an organization which was looking for a communication officer. I applied and I was hired after several interviews.
On a more general note, I think that you have to make the maximum out of your French network. There are a lot of French entrepreneurs and executives in New York. They know Sciences Po, understand the importance of an international professional experience and above all, they are aware of visa problems, unlike American recruiters who can be more reluctant.

LinkedIn

seems to be the most efficient means to target the companies which could interest the students. Then you can refine your search to find and contact French people who might work there
(C.L) Do you have any suggestions for professional success in California? To what extent is the work culture different from the one in France?
L.B.: The American culture is very different from the French culture, to a point I couldn't have imagined before living there a year. It's apparent in the work, at least from what I could see in the tech ecosystem of the San Francisco Bay. From the free and flexible work hours, « home office », to the chief cook who comes to cook meals at the office, all the way to nurseries, hairdressers, and even an indoor kart track at the Scribd start-up. Companies compete on employee benefits and creativity to attract the best talents, and that improves work conditions.
The downside is that these « improvements » contribute to blur the lines between personal and professional work, and to expand the working hours. The culture is to « push back the limits » by always going farther on the innovation path, and that requires quite a heavy workload. More than anywhere else, it seems to me that personal implication is essential to make the company move forward.
TO KNOW MORE
Contact Lisa Bardet on Linkedin
See the site of the Franco-American Chamber of Commerce in San Francisco
How to land an internship in San Francisco and the "Bay Area"
Are you East-Coast or West-Coast ?
Silicon Valley – an American Dream for entrepreneurs ?
To know about the visa formalities for an internship in the United States
Last modified 2017-02-23
04.09.2023
If you are looking for interns or future employees, our guide 'Recruit at Sciences Po' will provide the relevant information about our students, the careers we train them for and how to leverage this great pool of talent to meet your recruitment needs.
06.09.2023
Launched by two graduates (class of 2020) from Law School : Agnès de Fortanier (Master in Economic Law) and Thomas Harbor (dual degree Sciences Po HEC), What's up EU is a newsletter putting together a concise, well-documented, and informative weekly wrap-up of the news that matters at a continental scale — from a European perspective. Sciences Po Careers interviewed Augustin Bourleaud, in charge of its edition, who is currently a double master's degree student between Sciences Po and the London School of Economics.
Read more news