Welcome to the Jungle

Welcome to the Jungle is the multichannel media company that aims at inspiring you to thrive in your professional life.
Welcome to the Jungle offers a wide variety of high-quality content (articles, videos, series, podcasts or events) to help you as young professionals rethink your relationship with work.
Welcome to the Jungle also created a content-rich website with 3000+ detailed company profiles – including photos, videos, and statistics (number of employees, gender, average age) – making valuable job search information accessible for prospective candidates. It is now way easier for you to narrow down the tribe you belong to!
find out more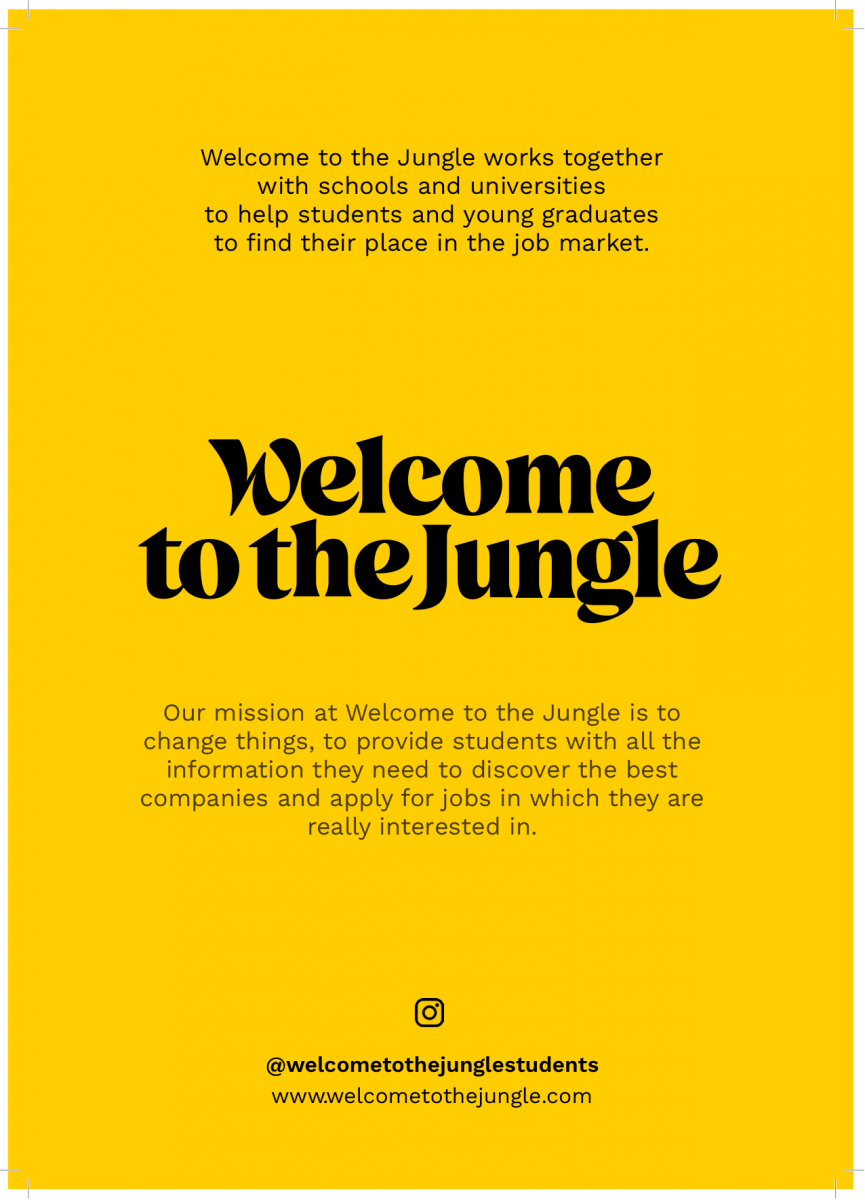 Last modified 2020-08-19
27.01.2023
If you are looking for interns or future employees, our guide 'Recruit at Sciences Po' will provide the relevant information about our students, the careers we train them for and how to leverage this great pool of talent to meet your recruitment needs.
20.12.2022
On Friday, September 29, the Careers Fair was held for the first time on Sciences Po's 1 Saint Thomas Campus. More than 1,000 Sciences Po students and graduates attended the event where they met with over 70 different employers to discuss internships, apprenticeships and job opportunities.
Read more news