How to write a cover letter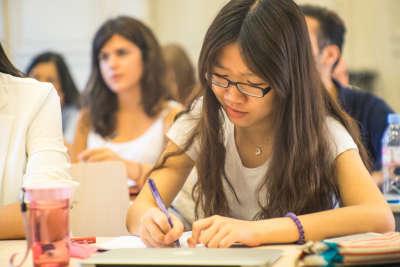 The danger, when writing a cover letter, is to launch into writing with no plan in mind, and therefore rapidly lose inspiration or end up summarizing your CV. Below are some useful tips which might help you save time and overcome this perilous exercise.
Send your applications first and foremost to the companies that motivate you!
Rather than writing and sending applications to companies in which you aren't particularly interested in:
first ask yourself "in which firm/company do I want to work or get an internship ?"
then write down a list of those firms and companies,
and send them your application in priority
You will see how much more motivated you will be in writing your letter, and how fluently the right arguments will come to you!
Customize your cover letter
Recruiters don't want to read identical and mainstream cover letters! In order to make a difference you should customize your letter.
-> The CV's purpose is to provide a rational and quantifiable vision of your career and abilities.
-> The cover letter should complete the CV by displaying a more personal facet of yourself, your motivations and your assets for a job or an internship.
Be methodical
A cover letter is composed of three seperate parts :
A first paragraph in which you sincerely express the reasons you applied to this company in particular (and not a summary of the information found on the Internet about it),
a second paragraph in which you highlight your assets regarding a specific job or a company's needs,
and a last paragraph in which you mention the advantages of a working collaboration.
Write short and straightforward sentences
As for CVs, recruiters have little time to devote to the reading of cover letters. Their objective is usually to quickly understand what your motivations are in joining the company, your strengths in regard to a specific or potential need of theirs, and occasionally to find the answer to a question they may have concerning some aspects of your career.
Pay attention to your spelling, mistakes will surely catch the recruiter's attention and make a poor impression.
Be positive!
In a cover letter, you have to put your best face forward and point out all the benefits there are to hiring you. Instead of writing «I have no experience in consulting but I am very motivated", you should instead say "Thanks to the classes I attended during my master's degree, I have gained extensive knowledge of the public sector, and therefore will be able to..." ! It's not about cheating; it's about introducing yourself from a positive angle.
give structure to your cover letter [in French]
attend a cover letter workshop
write a CV [in English]
2016-07-08
20.11.2018
Alice Koskas graduated from the Master of Finance and Strategy (School of Management and Innovation) in 2009 and is now Merchandising director for fashion accessories at Hermès. During her third year abroad studying at Fudan University in China, she encountered the world of art and design. From there, driven by both Sciences Po's values and her taste for art, crafts and commerce, it was only natural that she should join Hermès, where the corporate culture is focused on people, creativity and freedom of initiative.
29.01.2019
In 2018, out of 25 internships offered worldwide for their Summer programme, 15 Sciences Po students had the great opportunity to travel the world and work for the WFP. In January 2019, a new WFP Summer internship programme is launched: will you be part of it?
Read more news