Homepage
> Filip Waszczuk, graduated in Human Rights and Humanitarian Action
Filip Waszczuk, graduated in Human Rights and Humanitarian Action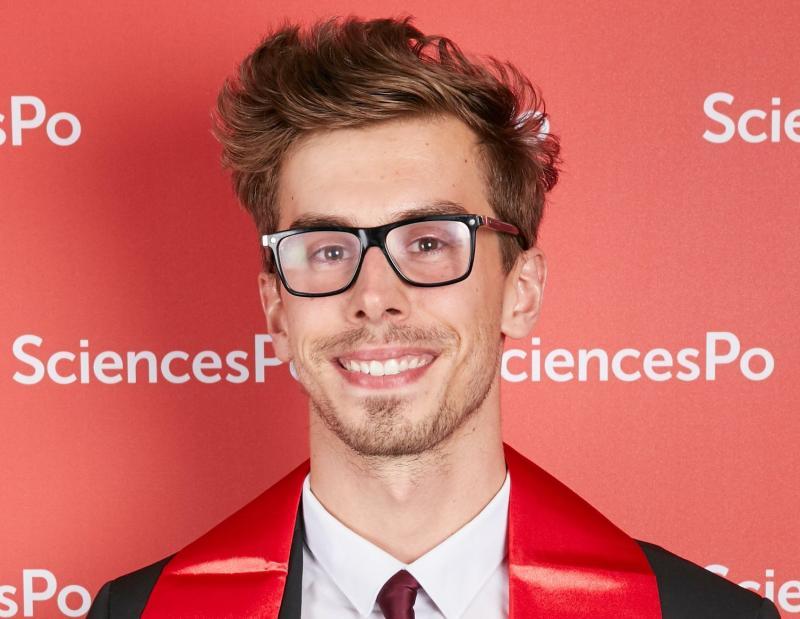 Coming from Poland, Filip Waszczuk has graduated from the Master in Human Rights and Humanitarian Action. Filip works as a Project Manager at Cap Gemini in Paris (France).
What did you study at PSIA?
I studied Human Rights and Humanitarian Action. I started in 2016 and I graduated last year because of an extra gap year during which I gained some professional experience.
What is your role and main responsibilities?
I currently work at Capgemini, one of the world's top tech companies with a presence in more than 40 countries. I am a manager of Women@Capgemini project, which is a relatively small, employees-led initiative for women's empowerment. Its objective is to enhance gender balance and promote a more inclusive environment in which everyone can thrive. My main responsibilities are very coordination-like: organization of events, meetings and calls; expansion of our network; research and analysis.
When you were at PSIA, did you picture yourself working in France or abroad?
By the end of my stay at Sciences Po, I felt a strong need to settle down and grow some roots. During my gap year, I was extremely lucky to have experienced living in 3 different countries, but it comes at a certain cost. This is why I decided to stay in one of the French-speaking European countries. Eventually, I landed my current position and now I am thinking of staying in France long term.
What was it like to adjust to a French working environment?
On a day-to-day basis, I work with my supervisor who is French and with whom I speak her native language. It hasn't been that much of a shock to me, because I lived in France before starting my Master's at Sciences Po and I am also quite familiar with the culture. On top of it, given the global impact of Capgemini, everyone speaks great English and has been quite "internationalized".
How did your PSIA experience help you with the role?
One of the biggest advantages of education at PSIA is this incredible exposure to different cultures and ultimately very diverse people. I was lucky enough to make friends with people from all over the world and this experience equipped me with cross-cultural intelligence and great interpersonal skills. In this sector, the ability to work with everyone is a must. This is what PSIA teaches us best: to appreciate the diversity of cultures and to respect everyone's opinion. Some of my classes at PSIA, those related to gender, were also of great help in my current role, since they gave me a sound background and understanding of the topic that I now work on daily basis.
What advice would you give to others?
I would strongly advise everyone to spend their years at Sciences Po not only thinking about the next great internship, but rather what really gets their heartbeat up and what they want to specialize in. It goes without saying that this sector is incredibly competitive and there are already enough people who have UN, EU or any of the other big players in their CV. What truly matters at the end is your knowledge of the topic and your experience of working on this. The only way to be successful is therefore to build up your profile on something that you really care about and then eventually seek opportunities in organizations that you find to be most impactful.
Last but not least, I would also recommend being hyper proactive. The ongoing situation and the job market are so volatile that you need to pull all your strengths to land a position. Start building your expertise on the topic you want to pursue, volunteer for this cause, write articles for student reviews. Do not forget to include the human factor of the recruitment processes and reach out to people on LinkedIn or your personal network. Not necessarily with the idea of getting a job from them, but also just getting to know them and their work. Luck is favorable to those who are prepared, so don't waste time on second-guessing and go get it :)
Last modified 2021-10-27