Homepage
> George Bauer, graduated in International Economic Policy
George Bauer, graduated in International Economic Policy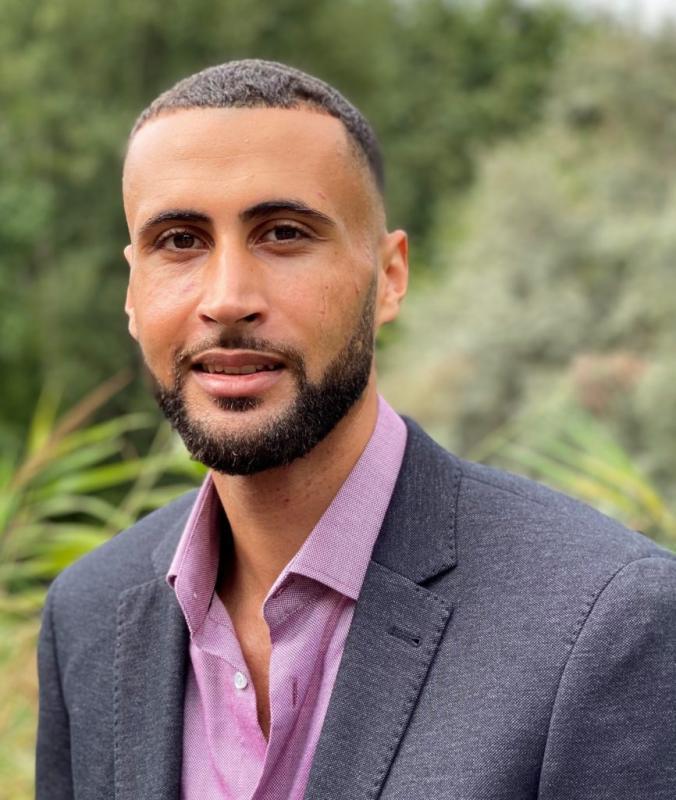 George Bauer, Graduates from International Economic Policy with concentrations in emerging economies, and Africa, now works at GSMA, representing the worldwide mobile communications industry.
What is your role and what are your main responsibilities?
I currently work as Knowledge Manager in the Mobile for Development Utilities team at GSMA, the global representative of the telecommunications industry. My team focusses on how to leverage mobile networks, infrastructure and payment systems to open new pathways for affordable and reliable utility services (i.e energy, water, sanitation) to reach underserved communities in developing countries. Our team is based in London, Delhi, Dhaka, and Nairobi, and our Innovation Fund (in partnership with the UK's international development agency) has funded over 50 mobile-enabled utilities projects across Africa and South Asia. My responsibilities include generating-and-disseminating research, key insights, and learning deliverables, coordinating-and-participating in internal and external events such as Mobile World Congress, or Sustainable Energy 4 All, leading and managing our internal knowledge base, and measuring the impact of our work in insights and advocacy. What I find particularly exciting about this role is firstly that I am able to contribute to a team, which is striving to deliver concrete development outcomes, and is uniquely placed to crowd-in investments in the energy, water, and sanitation sectors. I am also excited about this role because each day is a new challenge, and I constantly have to use and develop different skill sets.
How did you secure this role?
I first learned about GSMA, while conducting research for a PSIA assignment (I think it was for Benoit Chervalier's Africa Rising class). After handing in my thesis in my fourth semester, I started listing potential professional opportunities that I would like to engage in after my graduation, and GSMA was right on top of my list. As part of the application process, I also had to present slides, which, for a PSIA student, is somewhat of an advantage given that we are encouraged to often present our work in class.
How did your PSIA experience help you to secure the role?
My time at PSIA helps me in my role on a daily basis. PSIA's focus on interdisciplinary learning, critical thinking, and data analysis, precisely correspond to my role, which is placed at the intersection of international development and technology. I was also able to improve my professional French, and learn Portuguese, which continues to be an important asset in my professional life. At PSIA, I also built a network of extremely interesting and resourceful people, who are always willing to support or collaborate on both personal and professional projects.
I also undertook a gap year following my second semester, which led me to pursue internships in economic research, and strategic communications with a focus on emerging economies in Paris and London. Following these professional experiences, I chose PSIA's "thesis track" in my third semester. My thesis focussed on the intersection of industrial development and market concentration in post-Apartheid South Africa, and was supervised by Prof. Sgard. As part of this project, I spent a month in Johannesburg and Pretoria in my third semester to conduct field research, which included conducting stakeholder interviews with senior South African government officials, and engaging researchers, business leaders, and trade union representatives. The ability to to some extent "customise" your time at PSIA based on your career requirements and ambitions was critical to my personal-and-professional development.
What advice would you give to others?
My advice to other PSIA students is to really think about what you want out of yout time at PSIA, and plan your concentrations, course selections, and course of study accordingly. Think about what can best complement your skill set and experiences, and do not be afraid to challenge yourself. This does not mean that you have to know everything by your first semester, but it means constantly evaluating whether what you're doing matches your interests and ambitions. I would also encourage students to take part in a Project Collectif, and get involved in extracurricular activities. My Projet Collectif with the European Investment Bank was incredibly enriching, and my involvement with the Association Sciences Po pour l'Afrique allowed me to further pursue my passion for African affairs and meet inspiring fellow students.
Find out more:
Last modified 2021-10-27
04.09.2023
If you are looking for interns or future employees, our guide 'Recruit at Sciences Po' will provide the relevant information about our students, the careers we train them for and how to leverage this great pool of talent to meet your recruitment needs.
06.09.2023
Launched by two graduates (class of 2020) from Law School : Agnès de Fortanier (Master in Economic Law) and Thomas Harbor (dual degree Sciences Po HEC), What's up EU is a newsletter putting together a concise, well-documented, and informative weekly wrap-up of the news that matters at a continental scale — from a European perspective. Sciences Po Careers interviewed Augustin Bourleaud, in charge of its edition, who is currently a double master's degree student between Sciences Po and the London School of Economics.
Read more news