CYBERWATCH
Information Technology
Cyberwatch édite un logiciel qui aide les entreprises à corriger leurs vulnérabilités de manière continue et automatique.
Notre ambition est de devenir le Kaspersky de la vulnérabilité informatique.
Opportunités & missions pour nos étudiants
Vous souhaitez rejoindre une startup dynamique, avec un produit technique et une ambition internationale (Benelux, Suisse, UK, Togo, Kenya, Singapour, Isräel, USA…) ?
Nous recrutons 4 personnes en stages et CDI pour des missions de Marketing, Communication, Business Development.
N'hésitez pas à nous contacter !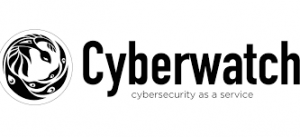 Contact details
84 rue de Grenelle
75007 PARIS, France Tel: +33 1 85 08 69 79
Website
Our offers on the network
Back
09.06.2020
Master in Public Policy, policy stream Cultural Policy and Management, promotion 2018. Marie Gervier graduated from the Master in Public Policy at the School of Public Affairs, Cultural Policy and Management policy stream. She is currently working as as a Communication and Event Manager for the United Nations Office in Geneva. Testimony.
15.06.2020
Perline Manuel est diplômée 2015 du master Marketing. Aujourd'hui elle est en charge de la revalorisation des conteneurs maritimes dits "de dernier voyage". Focus sur sa mission et son parcours au sein de l'entreprise familiale leader du transport maritime, de la gestion de zone commerciale aux projets au format intrapreneurial.
Read more news