Homepage
> FOR AN ECOLOGICAL AWAKENING: WHEN STUDENTS GET INVOLVED
FOR AN ECOLOGICAL AWAKENING: WHEN STUDENTS GET INVOLVED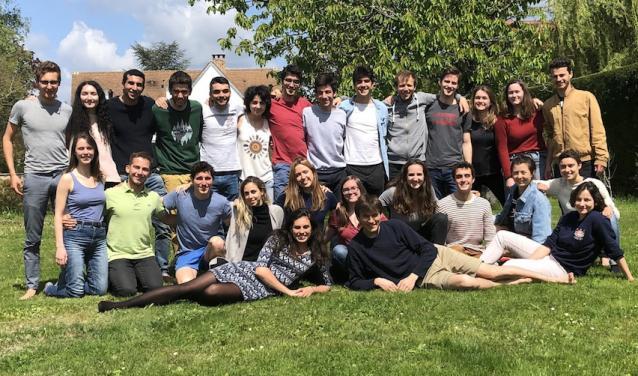 Lancé en septembre 2018, le Manifeste Étudiant pour un Réveil Écologique a été signé par près de 30 000 étudiants provenant de plus de 400 établissements d'enseignement supérieur en France. Le collectif "Pour un réveil écologique" s'est constitué pour prolonger cette dynamique et inscrire ce besoin d'agir dans les faits. Membres de l'équipe permanente, Théo Miloche et Claire Egnell, tous deux étudiants en master à Sciences Po, expliquent pourquoi ils se sont engagés, et ce qu'ils ont accompli.
Claire Egnell, membre de l'équipe depuis le lancement, est élève de l'École normale supérieure (ENS-Ulm) et étudiante à Sciences Po en master Environmental Policy à l'École des affaires internationales (PSIA). Théo Miloche, engagé dans le Manifeste depuis fin 2018, est membre de l'équipe permanente depuis début 2019. Il est étudiant en double diplôme de master Corporate and Public Management à Sciences Po et HEC.
Après un an de réflexion et d'échanges avec des entreprises, des acteurs publics, des grandes écoles, des universités et des experts, le collectif Pour un réveil écologique propose des outils concrets pour aider les étudiants à mobiliser leurs écoles et universités, mieux se former sur les questions écologiques et aider les jeunes diplômés à choisir un employeur engagé dans la transition écologique, grâce notamment au Guide anti-greenwashing.
En savoir plus
Last modified 2019-12-13
27.01.2023
If you are looking for interns or future employees, our guide 'Recruit at Sciences Po' will provide the relevant information about our students, the careers we train them for and how to leverage this great pool of talent to meet your recruitment needs.
20.12.2022
On Friday, September 29, the Careers Fair was held for the first time on Sciences Po's 1 Saint Thomas Campus. More than 1,000 Sciences Po students and graduates attended the event where they met with over 70 different employers to discuss internships, apprenticeships and job opportunities.
Read more news