Homepage
> Siavash, Commercial director (French listed SME in energy Efficiency Industries at Enertime), graduated from PSIA
Siavash, Commercial director (French listed SME in energy Efficiency Industries at Enertime), graduated from PSIA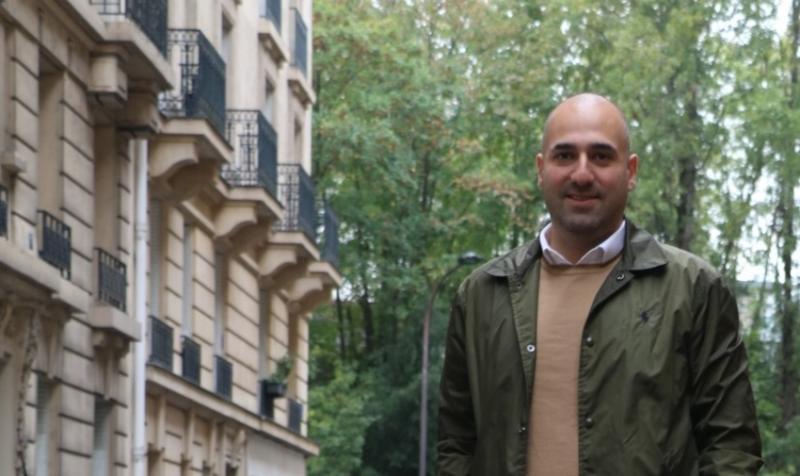 Siavash Barkhordar has graduated from the Master in International Energy. He works as a Commercial Director of a French listed SME in Energy Efficiency industries at Enertime in France.
What is your role and main responsibilities?
As Commercial Director of a French listed SME in Energy Efficiency industries, I am responsible for all sales activities, including commercial and technical negotiations, cost sizing, financial arrangement and most sensitive part of the job which is creating a productive relation between commercial and technical requirements and capabilities in projects. As a SME securing cash for project execution is always a concern and one of my responsibilities, which I handle along with the Financial team.
How did you secure this role?
As president of Sciences Po Energy Association, we used to arrange events and talks for our members. One of the most interesting was an afterwork event for networking with alumni to share their experiences in finding internship and jobs with students. Within that event, an alumnus offered me help and introduced me to the CEO of our company. A 5 minutes interview led to an internship as deputy of project manager in one of company`s projects in Thailand. But my commercial and financial background and Sciences Po reputation in preparing good negotiators turned the page and led me to enter the commercial team, the team I lead today. What helped me to consolidate my position and be promoted to managerial level was COVID-19 and distance-working when it was hard to keep the business running but at Enertime we kept it working properly and I took the lead of the team during those months. It brought me more confidence and attracted my manager`s attention.
What is the most fascinating and/or surprising aspect at your role?
When I joined Enertime team with a background in petroleum engineering, I recognized that digital solutions mostly grab the energy efficiency market where mechanical solutions are out of the market. What was surprising for me was the importance and impact of mechanical solutions which by far outperformed the digital ones. And most fascinating part of the job was observing French current administration developing real decarbonization efforts where mechanical solutions are the main players and will create the real differences. This role opens other opportunities, and one of these is entering the world of Geothermal Energy. Developing that market at Enertime is a big challenge for me.
How did your PSIA experience help you with the role?
As an Iranian who had been working in Middle East Petrochemical, oil and gas world, PSIA and specifically the master I participated in helped me to develop knowledge about other regional energy challenges and opportunities, especially Europe which became my main playing court these days. PSIA also provided me with knowledge about other forms of energy other than fossil fuels that I was familiar with. It complemented my engineering background with economical and political point of views which prepared me to take such sensitive position less than 2 years after my arrival in France.
What advice would you give to others?
I want to add that networking is the key to success. It is how I define "the communication era". It will bring you jobs and opportunities. Mastering a field is a plus and it is what Sciences Po PSIA provides you, so enjoy it and learn whatever you hear or read: it will be of help someday.
Learn more:
Last modified 2021-10-26
27.01.2023
If you are looking for interns or future employees, our guide 'Recruit at Sciences Po' will provide the relevant information about our students, the careers we train them for and how to leverage this great pool of talent to meet your recruitment needs.
20.12.2022
On Friday, September 29, the Careers Fair was held for the first time on Sciences Po's 1 Saint Thomas Campus. More than 1,000 Sciences Po students and graduates attended the event where they met with over 70 different employers to discuss internships, apprenticeships and job opportunities.
Read more news