Homepage
> Maria, Economist (Peruvian Ministry of Finance), graduated from PSIA
Maria, Economist (Peruvian Ministry of Finance), graduated from PSIA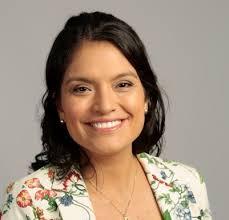 Maria Villena has graduated from the Master in Environmental Policy. She works as an Economist at the Peruvian Ministry of Finance, in charge of matters related to environmental sustainability.
What is your role and main responsibilities?
The focus of my work is to provide technical recommendations as to what environmental and climate change initiatives and proposed legislation should be advanced or amended and to create public and private partnerships in order to advance the environmental agenda. As a way to forge these partnerships, I'm also responsible for the Green Climate Fund´s activities in Peru, given that the Ministry of Finance is the national counterpart to the Fund. I'm responsible for the feasibility analysis of potential project initiatives, provide technical assistance to develop project proposals, and explore new avenues to increase the fund's potential in Peru (including private sector engagement).
How did you secure this role?
Based on all the knowledge earned in the 2 years at PSIA and the expertise gained at the OECD during my graduate internship on development finance, I started searching for Peruvian agencies engaged on this topic and for which I believed I could add value. I knew that the Ministry Finance was in charge of implementing the Green Climate Fund in Peru (the biggest environmental fund in the country) and I decided to reach out to them.
What is the most fascinating and/or surprising aspect at your role?
What I like the most of my work is to be able to discuss and advise on how to set the conditions to chart real changes. What is missing, what is working and how can it be improved are among the variables that are constant in my daily work while analysing regulation proposals, for instance, or during inter-ministerial meetings. Having studied and work abroad have given me a broader perspective of how to understand environmental sustainability in my country's context and expand the scope of alternatives that could be introduce (for instance, looking into what other countries in the world are doing).
How did your PSIA experience help you with the role?
Studying at PSIA has created value for my personal and professional career. Not only because of the solid academic education provided but also because of the interpersonal and communicational skills I gained, from learning French to receiving public speaking training, I have strengthened my personality and widened my capabilities.
Having the flexibility to design my own curricula and being able to blend policy, practice and financial studies gave me more tools to put together a vision of "shared value" in my career. Now I'm being able to understand and strategically consider all of the stakeholders' interests in order to design outcomes.
What advice would you give to others?
Be bold, confident and proactive always. For colleagues actively seeking work, I strongly suggest taking the time to think and set the challenge you want to address in your professional path and look inside you, your interests in order to define the strengths and tools you bring to the table. This is not an easy task but PSIA is a solid school that provides techniques, training, and the network useful for this purpose.
I strongly advice to also dedicate sometime to relax, cultivate your hobbies, that will be of tremendous support to have perspective of our lives, be patient and wait for good opportunities.
Last modified 2021-10-27
04.09.2023
If you are looking for interns or future employees, our guide 'Recruit at Sciences Po' will provide the relevant information about our students, the careers we train them for and how to leverage this great pool of talent to meet your recruitment needs.
06.09.2023
Launched by two graduates (class of 2020) from Law School : Agnès de Fortanier (Master in Economic Law) and Thomas Harbor (dual degree Sciences Po HEC), What's up EU is a newsletter putting together a concise, well-documented, and informative weekly wrap-up of the news that matters at a continental scale — from a European perspective. Sciences Po Careers interviewed Augustin Bourleaud, in charge of its edition, who is currently a double master's degree student between Sciences Po and the London School of Economics.
Read more news