The School of Public Affairs educates public policy makers, policy analysts, researchers and policy implementers with a commitment to the common good. The young professionals who have graduated from the School perform functions requiring a panoramic view of public affairs, in both the private and public sectors at the local, national, European and international levels, and in a wide range of fields (public administration, consulting, security, defence, health, energy, culture, new technology, etc.).
Who are our 2118 students?

Where do our graduates work?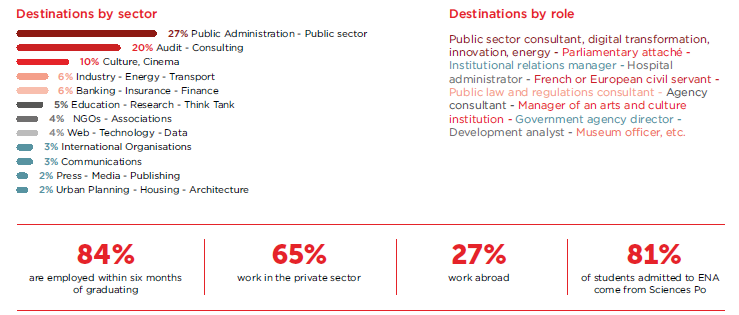 Recruiting interns / apprentices

PARTNERS COMPAGNIES OF THE SCHOOL
Contacts